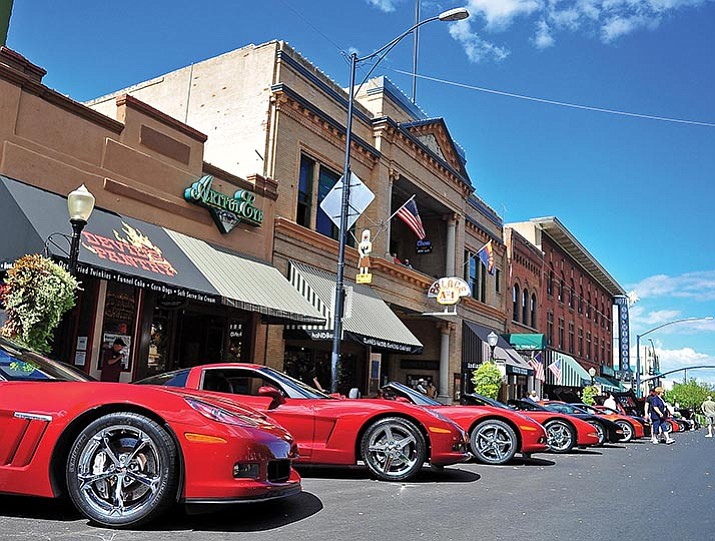 Originally Published: August 22, 2017 6:23 a.m.
I am writing regarding the article in the Aug. 10 Daily Courier about reduction of Bed Tax funding for established local events.
I was involved with the first eight Corvette shows at the Courthouse Plaza, which included chairing seven of them. When we approached the City for the first Corvette show in the downtown area, we received a lot of support that included street barricading and a small financial assist.
Over the succeeding years the show grew from an initial 160 registrations with a small vendor area to almost 300 registrations attracting Corvette owners from all over the southwest along with some major vendors. This show also was recognized by Vette Magazine as one of the best western USA Corvette shows. All this was put together by the Vette Sette Corvette club that consisted of 50 members for the original show.
Over the years as the show grew, the City of Prescott and the Downtown Partnership were involved with the permitting and oversight of the show, which included permits, bonding, street barricading and insurance.
As these costs escalated, the Corvette club looked for more financial assistance by going to sponsors for additional funding and requesting funding from the city's bed tax.
Since most of the car show registrants were from out of town and would be staying in Prescott for two or three days, we applied for a bed tax grant from the city to cover the escalating cost of street barricading, insurance and sanitation facilities.
The City consistently helped with this burden by raising their bed tax contribution every year. This has been a partnership for about the past eight years that concluded this year with a request of $5,000 with a recommendation from the grant committee of $200.
To add more problems to putting on the car show, the Downtown Partnership has required more bonding money over the years that now amount to $1,000 with the city now requiring a $1,200 bond for the one-day event.
We have tried to work with the city regarding the grant by extending the show to a two-day event with two of the past shows extending to three days to increase tax revenues for the City.
The Historic Prescott Corvette Show along with the Plastic Fantastic Corvette Show in San Diego are the two premier Corvette shows in the western USA. With the escalating cost of putting on a car show of this size, Prescott will lose if the city persists in some narrow interpretation of the rules.
Local charities will also lose in the process and we will all lose an established event in downtown.
Dennis Stringer is a past car show chairperson for the Vette Sette Corvette Club.