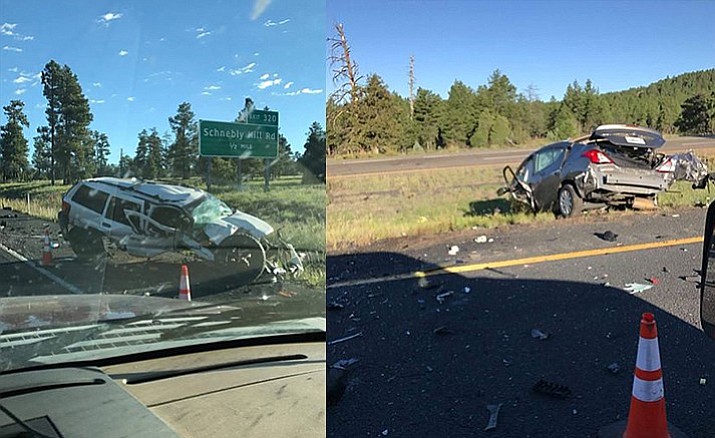 Originally Published: August 19, 2017 6:01 a.m.
MUNDS PARK - Four people were killed after a two-vehicle collision on northbound I-17 near Munds Park early Friday.
The crash happened around 4:12 a.m. near milepost 321, according to Arizona Department of Public Safety.
One patient was transported to Flagstaff Medical Center for injuries.
The investigation is ongoing.