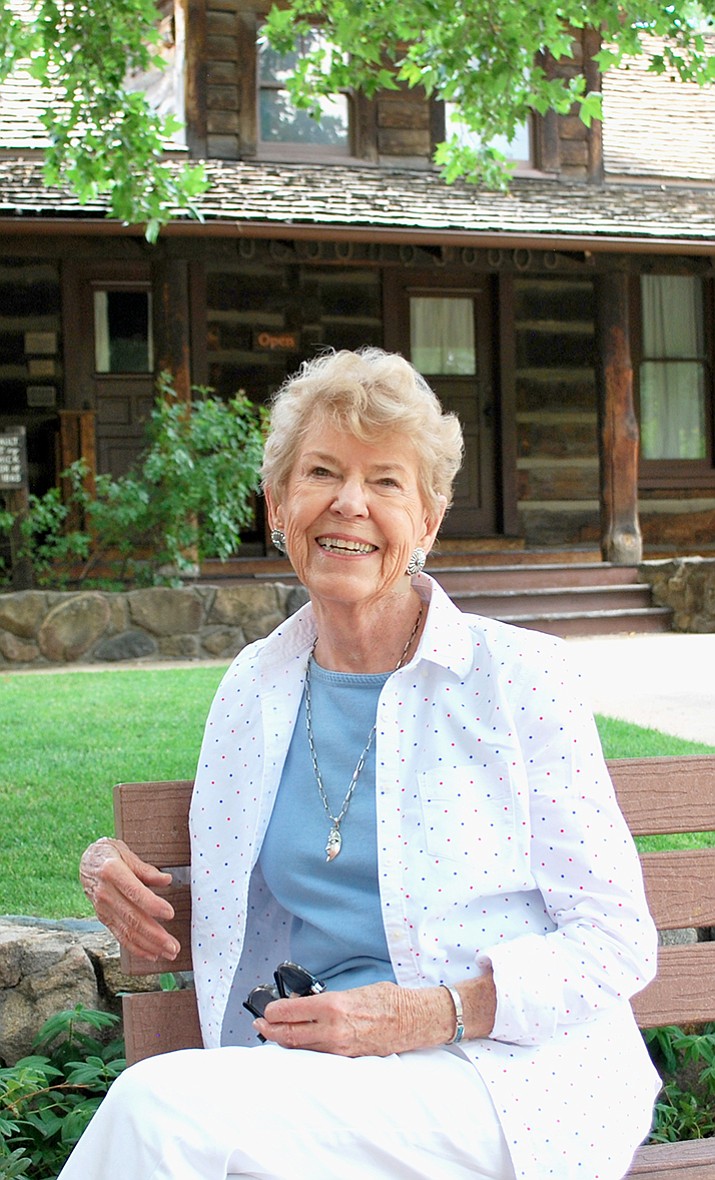 Originally Published: August 12, 2017 5:55 a.m.
While traveling from Minnesota and headed for the West Coast, a young Nancy stopped to visit her uncle on his ranch near Holbrook. It was 1947, and she fell in love with Arizona, which initiated her career as a researcher, historian and author.
That passion for her adopted state came full-circle when Nancy Kirkpatrick Wright was presented the prestigious Sharlot Hall Award, presented annually to a living Arizona woman who has made a valuable contribution to the understanding and awareness of Arizona and its history.
Mrs. Wright was acknowledged for her lifetime of research work as an historian, and as the author of a definitive look at the life and work of the first woman to hold public office in Arizona, Sharlot Mabridth Hall.
By a curious set of circumstances, the young Miss Nancy became a teacher at the Fort Apache elementary school on the White Mountain Apache Reservation. It was there she met and married, and settled happily into life on the reservation raising children and volunteering — especially at the library.
By 1967, she had done such remarkable volunteer work as to receive the Arizona State Library Association's Rosensweig Award. Widowed in 1970, she moved to Tucson, attended the University of Arizona and received her graduate degree from the new School of Library Science.
Her first assignment was as the Public Services Librarian at Yavapai College in Prescott. From there she was able to pursue her curiosity and interest in the life and times of Sharlot Hall, for whom she felt a mirrored passion for ranch life, historical preservation and academic research.
Over the course of the next 45 or more years, she conducted advanced research while organizing the extensive collection of Sharlot Hall's papers in the Museum archives. This inspired her work, "Sharlot Herself, Selected Writings of Sharlot Hall," which is recognized as one of the premier compilations in the state.
In addition to four-plus decades as a Museum volunteer, board member and docent, Nancy has written numerous articles and lectured on the lives of several Arizona artists, as well as on a variety of historical subjects.
She is considered an expert on the life of Sharlot Hall, about whom she has lectured extensively contributing to the understanding and awareness of Arizona and its history.
She accepted the Sharlot Hall Award for 2016 at the recent Western History Symposium dinner. She was recognized for her lifetime achievements in research as a historian and author. She received the award from Winifred Bundy, the 2015 recipient, and Fred Veil, executive director of Sharlot Hall Museum.
— Information provided by Sharlot Hall Museum