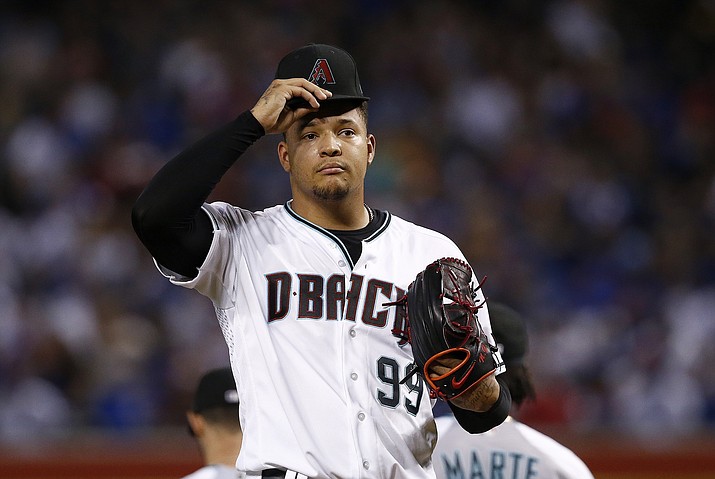 Originally Published: August 11, 2017 10:45 p.m.
PHOENIX — John Lackey won his fifth straight start and the Chicago Cubs opened a weekend series in the desert with an 8-3 victory over the Arizona Diamondbacks on Friday night.
Kyle Schwarber and Alex Avila hit consecutive home runs off Taijuan Walker (6-6) to start the sixth inning after David Peralta's two-run shot had cut the Cubs' lead to 3-2 in the fifth.
Paul Goldschmidt's solo homer with one out in the sixth ended Lackey's night. Lackey (10-9) allowed three runs on four hits in 5 1/3 innings, struck out seven and walked three, throwing just 85 pitches.
He has won five in a row for the third time in his career but first since June 6-29, 2008.
Walker went five innings plus two batters, giving up five runs, four earned, to fall to 0-3 in his last eight starts.