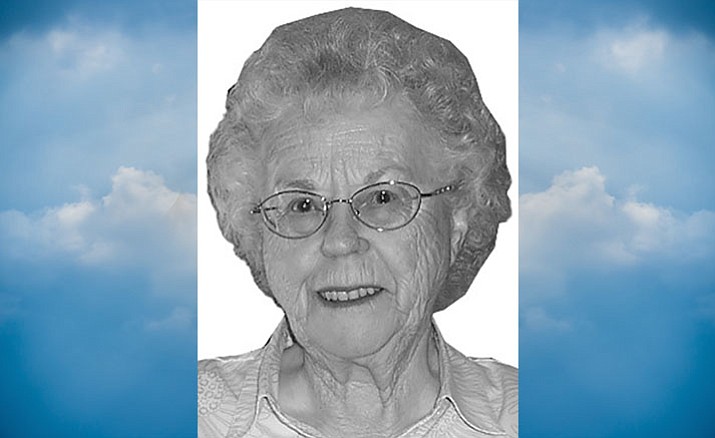 Originally Published: August 10, 2017 6:01 a.m.
Nancy "Lora" Rowe, was born Sept. 28, 1925 in Wheeling, West Virginia to Ralph Norman Fisher and Mary Jane "Mollie" (Stine) Fisher.
The three of them moved to Arizona in 1930 to treat her father's Tuberculosis.
They lived "on the desert" until 1933, when they moved to Prescott.
Ralph died in 1936. Lora married Mack Rowe in 1943.
Two years later, while Mack was serving in the war, Mollie died. Lora worked for the Unemployment Office taking claims in Yavapai County for 28 years. She was a life time member of the Moose Lodge, Prescott Chapter. Mack and Lora were avid square dancers in their younger years.
She is survived by her husband, Mack Rowe of Prescott, her daughter and son-in-law, Kathy (Rowe) and Dave West, granddaughter, and her husband, C.J. and Michele (West) Blackwell, granddaughter, Melissa (West) O'Neil and great-grandchildren; Lily Blackwell, Sarah and T.J. O'Neil, all of Chino Valley.
Funeral services will be held at Hampton Funeral Home, 240 South Cortez, in Prescott, August 11, 2017, at 1:00 p.m. A reception will be held afterwards at the Chino Valley United Methodist Church, 735 E. Road 1 South. In lieu of flowers, donations to the Moose Lodge, Prescott Chapter and Hospice of the Pines will be most welcome.
Information provided by survivors.