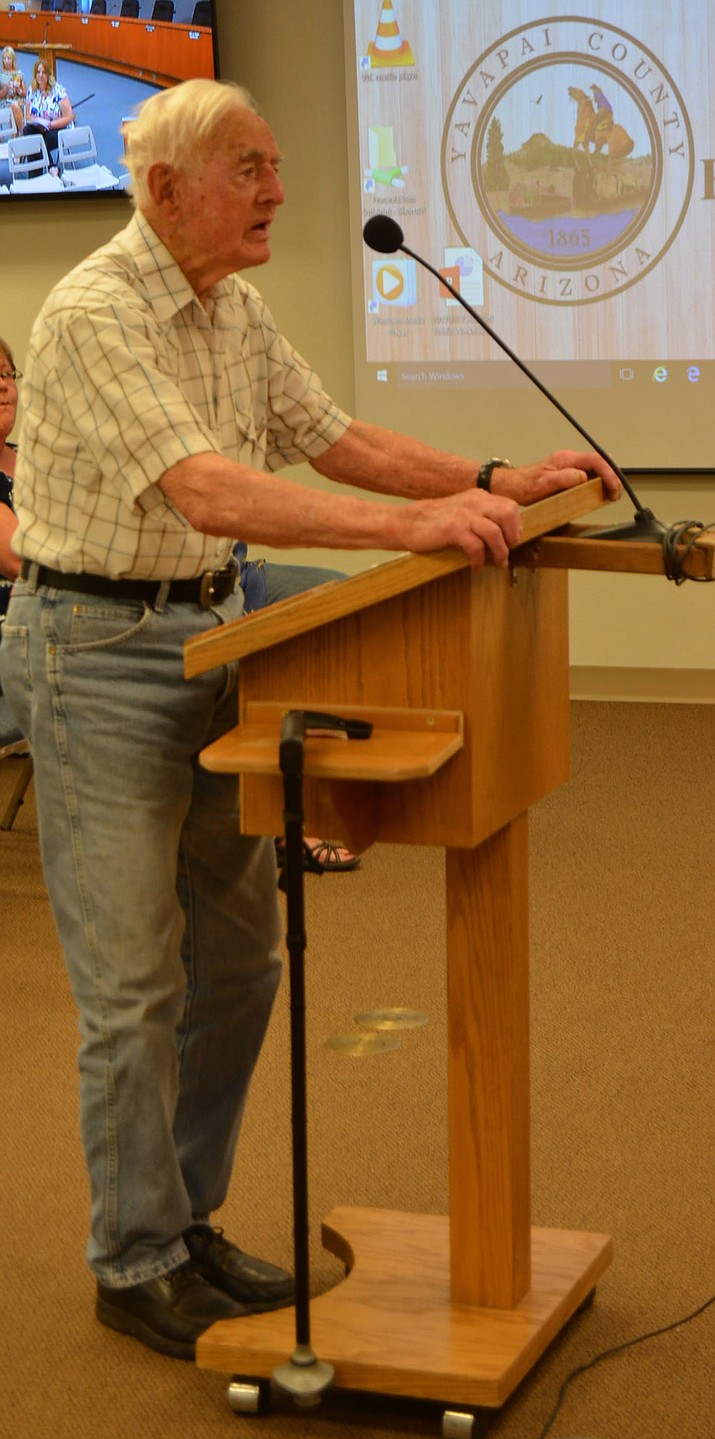 Originally Published: August 7, 2017 5:55 a.m.
Yavapai County Board of Supervisors presented Leonard Chester Nawroci with a Yavapai County Flag, flown over the Prescott Courthouse, on June 15, 2017 in honor of his 100th birthday and thanking him for his service to our country in WWII. Mr. Nawroci was accompanied by his son in law Michael Perkins.
Leonard Chester Nawroci was born June 15, 1917 in Hamtramack Michigan. He joined the US Army on April 4, 1941 and served in the Pacific Rim (Philippine Islands). He was a Radio Officer/ Field VHS/ High Frequency and commanded 240 men to set up communications and field command.
He moved to Cornville in 1978 after retiring from Chrysler Corp. and started an organic orchard where he reportedly works harder in retirement than he did in his actual career. My Nawroci is proud of his 7 children, 16 grandchildren, 4 great grandchildren.