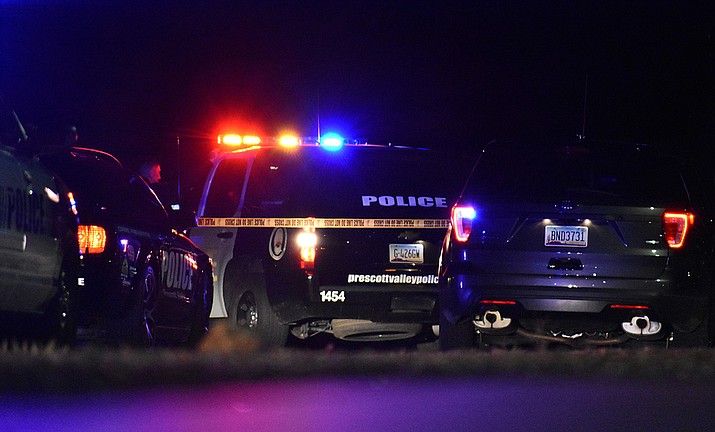 Photo by Richard Haddad, WNI.
Originally Published: April 14, 2017 6:04 a.m.
Prescott Valley Police released more details about an officer-involved shooting on April 5 in Mountain Valley Park on Thursday, April 13.
Sgt. Jason Kaufman said when officers approached Robert Aaron Moreno in the closed park at about 11 p.m., Moreno opened fire on them as he ran.
Officers shot back at him, and one hit Moreno in the arm, Kaufman said, before another officer struck him with his police vehicle to stop him from continuing to fire, both at police and at his vehicle.
Moreno was taken to a Phoenix hospital for treatment of serious injuries.
He was released and booked into the Maricopa County jail on three counts of aggravated assault on a law enforcement officer, three counts of aggravated assault with a deadly weapon, and one count each of discharge of a firearm at a structure, misconduct involving weapons, and discharge of a firearm within town limits.
None of the officers were seriously injured in the incident, Kaufman said.
Related Stories