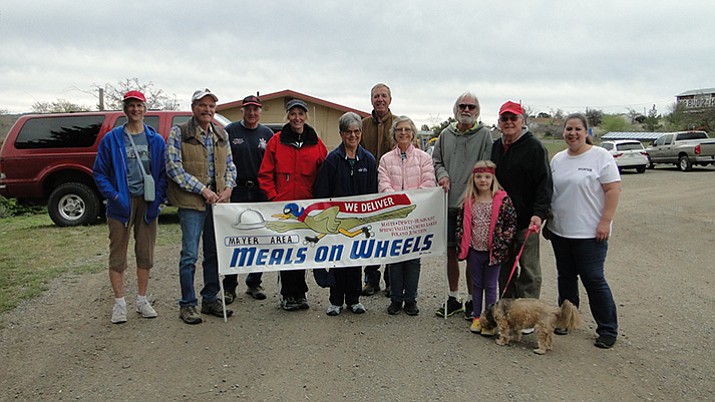 Originally Published: April 7, 2017 3:01 a.m.
It was a small but dedicated group that came out for the Walk-a-Thon. Mayer holds theirs in conjunction with the National Meals on Wheels Walk-a-Thon, and although the day was cloudy and a bit chilly at the start, the dedicated walkers were ready for their two-mile hike through Mayer.
Breakfast started at 7 a.m. along with the craft sellers. Games for children were in the basketball court adjacent to the building, and an area was roped off and had the picnic tables ready for the lunch crowd. It was a day scheduled with activities for all ages.
As many know, Mayer Meals on Wheels provides around 90 meals daily from Dewey-Humboldt to Cordes Lakes. Government assistance is decreasing with each government budget change and the program relies on the walk-a-thon and other fundraising activities to keep those meals going to shut-ins. For many people it is their only meal of the day, and in most cases it is the only hot meal of the day.
So thanks to all that supported the Walk-a-thon, and we hope to see you next year.
More like this story