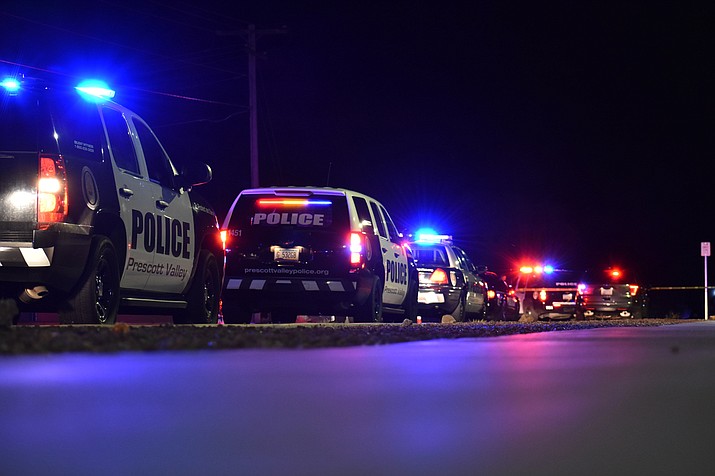 Photo by Richard Haddad.
Originally Published: April 6, 2017 2:34 a.m.
Updated as of Thursday, April 6, 2017 6:01 AM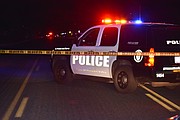 An officer doing a routine check on a closed park found himself in a shootout late Wednesday night in Prescott Valley.
The Prescott Valley police officer was patrolling the north side of Mountain Valley Park around 11 p.m. when he saw a man near the 8300 block of E. Loos Drive by the skate park.
According to police, the officer approached the man to conduct a routine trespassing investigation because the park had closed at 10 p.m.
The man brandished a handgun and fired at the officer. The officer returned fire and the suspect fled.
After calling for backup the officer located the suspect once more and the man opened fire again, with the officer returning fire.
The suspect then moved on foot along N. Katie Circle West.
As additional officers responded the suspect continued to display the weapon and fire on police.
According to Sgt. Jason Kaufman of PVPD the suspect was apprehended and taken into custody.
The suspect sustained serious injuries and is being treated at a local hospital. Police have not yet released the cause of the suspect's injuries. The officers involved did not sustain any serious injuries.
The suspect is a 32-year-old white male from Prescott Valley.
The investigation is ongoing and the names of the suspect and officers involved have not been released.
The Arizona Department of Public Safety, Special Investigations Unit was contacted to investigate the shooting.