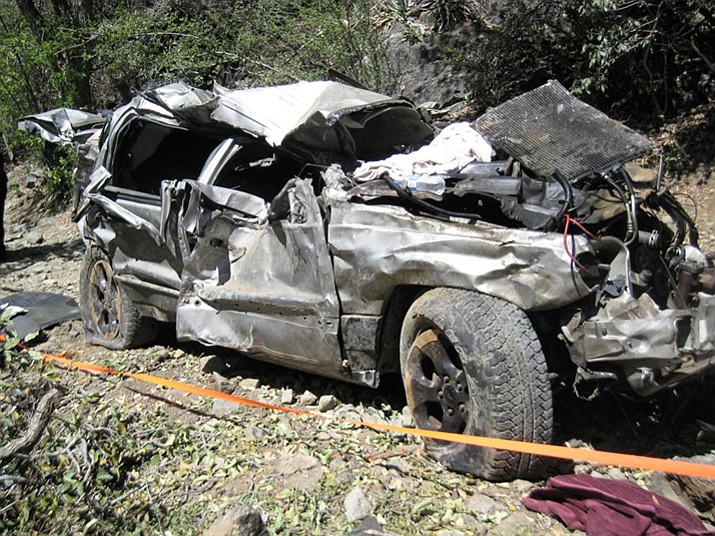 Originally Published: April 6, 2017 6:04 a.m.
One man was killed and another injured when the Jeep they were riding in went off the road at the top of a switchback on Forest Road 192 on April 1, according to sheriff's spokesman Dwight D'Evelyn.
The Jeep rolled more than 500 feet down a hill before it stopped, and in doing so, ejected Daniel Arroyo, 29, of Phoenix, who died at the scene,
The other occupant, a 47-year-old man, was found still inside the vehicle and was taken by a Department of Public Safety Ranger helicopter to a Phoenix hospital, D'Evelyn said, where he is expected to survive.
Investigators have yet to establish the cause of the crash.
Information provided by Yavapai County Sheriff's office.