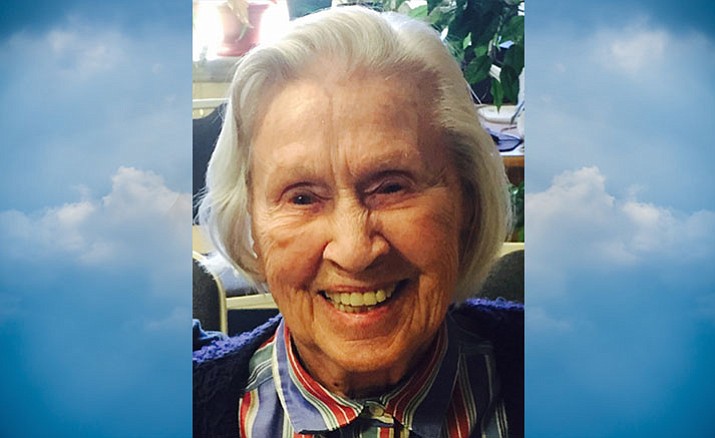 Originally Published: April 2, 2017 6 a.m.
Barbara (Bobbie) Armstrong Musser, age 97, of Prescott, Ariz. passed away peacefully on March 7, 2017.

Beloved daughter, sister, wife, aunt and friend, Bobbie was born in Monmouth County, New Jersey on Jan. 7, 1920. She grew up in Keyport, New Jersey, and later moved to Somerville, New Jersey, with her husband, William E. Musser.

Bobbie and Bill later enjoyed many happy years in Prescott, Arizona where Bobbie, passionate about nature and animals, was a top golfer, avid hiker, and friend to many. She is survived by her nieces, Gardina Lipman Bennett of Virginia Beach, Virginia, and Heidi Armstrong Gorhan of Keyport, New Jersey; as well as her nephews, Jeffrey A. Lipman of New Egypt, New Jersey, Edward V. Lipman of Waretown, New Jersey, and Lloyd F. Armstrong of Dunedin, Florida.

Bobbie enjoyed her last few years at Las Fuentes Assisted Living in Prescott.

Interment will be at Old Tennent Church Cemetery in Manalapan, New Jersey, where family members who preceded her in death were also laid to rest.
Information provided by survivors.
More like this story