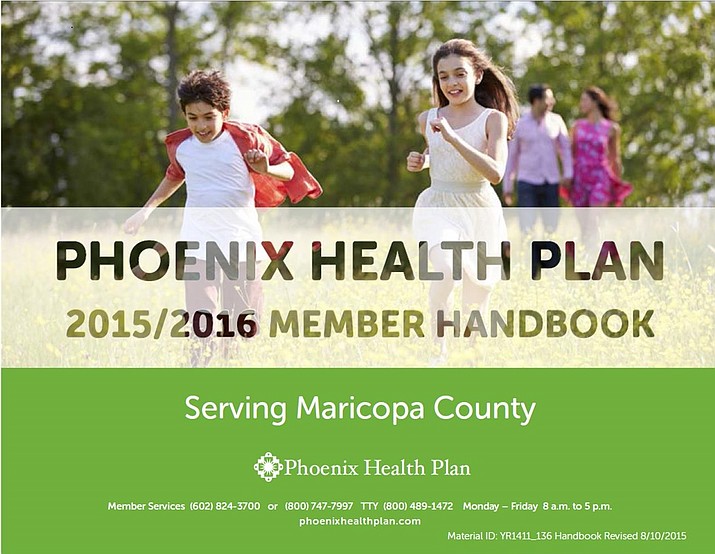 Originally Published: October 19, 2016 6:02 a.m.
In the rapidly changing world of medical insurance offerings, Yavapai County senior citizens who are now enrolled with a Medicare Advantage Plan with Phoenix Health Plans will soon be shopping for new medical insurance.
Phoenix Health has announced it will no longer be offering Medicare replacement insurance. State Department of Insurance filings shows the business has withdrawn most of its plans for next year.
Phoenix Health this year offered two types of Medicare Advantage Health Maintenance Organization (HMO) plans in eight counties, including Maricopa and Pima counties, with no monthly premiums and out-of-pocket costs not to exceed $5,250 and drug prices from zero to $100, or no more than 33 percent for a specialty prescription, according to Medicare Health plan documents.
Is this the death knell to the company in Arizona? No one seems to know for certain.
Department of Insurance officials said they cannot comment related to business decisions. But its filing information related to insurance packages for 2017 indicates Phoenix Health intends to offer only one catastrophic medical plan in Maricopa County. Just over a month ago, Phoenix Health sought a more than 100 percent premium increase for its Affordable Care marketplace plan there.
Efforts to reach senior management at Phoenix Health over the past week have been unsuccessful. Multiple messages left for Office Manager Kimberly Whetstone about this matter were not returned.
A Phoenix Health customer service representative did confirm to a client that letters are to be forwarded to all of its Yavapai County customers no later than Nov. 1 to officially let them know they will need to seek new Medicare plans for the coming year.
Phoenix Health was one of three Medicare Advantage plan providers in Yavapai County; the Advantage plans are an alternative to the traditional Medicare plans, 80/20 medical coverage plans that also require a separate prescription drug plan or supplemental insurance.
Prescott independent insurance broker Patti McCormick said about one-third of her Medicare-eligible customers have had plans with Phoenix Health. She could not say how many people that equates to. In the past week, the 30-year insurance veteran said she has fielded many frantic calls.
Open enrollment started Oct. 15 and was slated to end Dec. 7, but the deadline has been extended to Dec. 31 based on Phoenix Health's decision.
"This blind-sided a lot of people," McCormick said.
The upside is this does not compromise coverage as there are two other Medicare Advantage carriers in the area, but they come at higher costs, she said. The primary issue for the one-third of her clients who now subscribe to Phoenix Health is whether or not their doctors will be covered under a new plan.
For Medicare-eligible individuals, UnitedHealthCare will offer an HMO plan for $46 a month with a $6,700 out-of-pocket limit with $10 primary care and $40 specialist co-pays. Humana will also offer a plan at a cost of $57 a month with a $6,700 out-of-pocket limit with no co-pay for primary care visits but $40 for specialists, McCormick explained.
As it pertains to Medicare-eligible adults, UnitedHealthCare is accepted by a large number of physicians in the region; Humana has a more select number of physicians in its network, she said.
Independent insurance broker and Medicare plan specialist Denise Early in Tucson said she can appreciate why Medicare-eligible clients in Yavapai County, and the other rural areas of the state that depended on Phoenix Health, are concerned, particularly as they were the only carrier to offer a no-premium option.
In Tucson, Phoenix Health was not a player, and fortunately, Early said, there is a competitive field of insurers willing to offer Medicare Advantage plans that keep premiums in check.
Tucson was one of the first cities in the nation to offer private Medicare plans back in the 1990s, and so far, the tradition is holding, with insurance carriers less reluctant to offer these plans than the Affordable Care plans because the federal government guarantees payment, Early said.
McCormick's advice to her customers, and to any current Phoenix clients, is to talk with their doctors about the Medicare-related insurance they accept, and then meet with their agents to decide what plan best suits their needs. Medicare.gov is a good website, but nothing beats the one-on-one conversation, she and Early advised.
"People locally will just have a better hand on the pulse of what is going on in town," McCormick concluded.