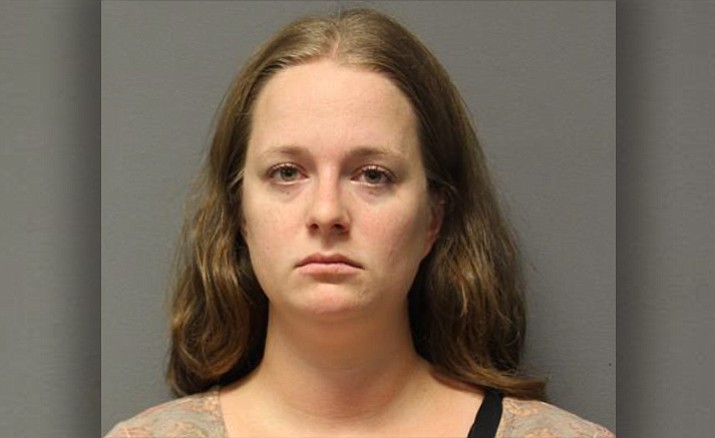 Originally Published: October 1, 2016 5:58 a.m.
A Prescott Valley mother was arrested Sept. 29 for child abuse/second-degree murder following the death of her 3-month-old child.
Prescott Valley police and the Central Arizona Fire Department were dispatched to a Fairfax Road address around 2:39 p.m. Sept. 17 to a report of an unresponsive infant in a bathtub.
The emergency crews started cardio pulmonary resuscitation, which was continued as the child was flown to Phoenix Children's Hospital, where she was placed on life support.
On Sept. 20, life support was removed and the infant passed away.
"After completing a thorough investigation, waiting for the autopsy and the funeral to occur, the Prescott Valley Police Department arrested" Angela Clark, 29, on Sept. 29, and charged her with second-degree murder, according to the police report.
Police said the child was left unattended in the bathtub, which did contain water, for over 25 minutes.
Clark was transported and booked into the Yavapai County Detention Facility.
The investigation was conducted by Prescott Valley Police Department detectives, with the assistance of the Office of Child Welfare Investigations (The Law Enforcement branch of the Arizona Department of Child Services).