Originally Published: October 1, 2016 6:08 a.m.
Ever wonder how a portrait painter selects the man or woman he wants to recreate on canvas or how a multicolor glass vase is designed and blown into shape?
Document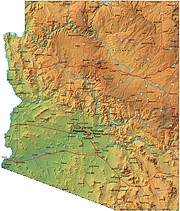 Do you ever want to pepper a professional artisan about how they perfected their creative imagination into work that the public might wish to buy?
If you've ever pondered any of this, or just want a chance to mingle with juried artists and see where they create their brand of magic, then you will want to be one of the thousands of people who this weekend visit some of the 43 studios that will be part of the ninth annual Prescott Area Artist Studio Tour.
The free, self-guided studio tour sponsored by the Mountain Artist Guild that will feature some 70 artists opens on Friday, Sept. 30 and goes through Sunday, Oct. 2. The artists will open their studio doors at 10 a.m. and close them at 4 p.m. each day. The tour will also include three centralized art centers with exhibits from another 40 artists: the Mountain Artists Guild at 228 N. Alarcon St. in Prescott; the Prescott Center for the Arts at 208 N. Marina St. in Prescott and the Prescott Valley Library at 7501 E. Civic Circle.
Chino Valley woodworking artist and event volunteer Peter Heckel said the studio tour offers a rare chance for people to go behind-the-scenes and see artists at work and select art pieces they might want to decorate their home or give as a one-of-a-kind gift for the upcoming holidays.
"It's a lot of fun," said Heckel who with his wife, Jane, a jewelry maker, have Studio 24 on the tour at 1640 W. Grasshopper Lane in Chino Valley. "You meet a lot of nice people. There are a lot of talented artists up here and you can see some nice stuff. You get a chance to buy artwork if you want to, and there is a raffle to win some really decent artwork."
Raffles will be sold throughout the tour: 1 ticket for $1, 6 for $5 and 14 tickets for $10. The tickets can be left at any studio throughout the tour weekend. Raffle proceeds will be divided so that some money is used toward preparing for next year's tour and the rest is donated to supporting children's art programs offered through the Mountain Artist Guild and the 'Tis Gallery in downtown Prescott.
Heckel said he and his wife started volunteering with the tour six years ago after relocating to Chino Valley from the Phoenix area. The first year they participated they won as a raffle prize a glass platter created by local artist Patty Lindsay.
Heckel is part of the advertising committee. He helped create the tour brochure and has been actively involved in the public relations and marketing of this year's event. The tour printed some 15,000 brochures; they mailed 5,000 out and then distributed the remainder to area businesses and art spots.
At the very least, Heckel said the studio tour is an interesting way to spend part of the weekend and all it will cost to tour the various studios is a tank of gas. Of course, one might want to bring some extra cash, or credit card, just in case they discover a painting, a piece of furniture, pottery or jewelry they simply can't resist and are unlikely to find anywhere else, he advised. Most of the artwork is quite reasonably priced, he said.
The kick-off for this popular artistic endeavor was on Friday night with a reception at the Mountain Artists Guild as part of the Fourth Friday Art Walk event, Heckel said. Each artist was asked to donate one piece that will then be on display and for sale through the course of the month.
Chino Valley woodworking artist Roger Harlow said this will be his fifth year, and welcomes the opportunity to share with those who come and will custom design pieces if he doesn't already have something they might want in his shop. Harlow turned his first bowl when he was in junior high school back in 1953.
"It's wonderful," Harlow said of the tour that is a yearlong, high-energy effort to organize and advertise and allows artists to become acquainted with one another as well as to meet potential patrons.
Through the tour, Harlow said he has met several women who weld metal into just "beautiful art." A year ago, he teamed up with another local glass artist and together they made an interesting piece combining her glass work and his wood frame.
"It was an interesting piece," Harlow said. "We just all enjoy it and have fun doing it."
For more information about the tour visit the website: www.prescottstudiotour.com
More like this story