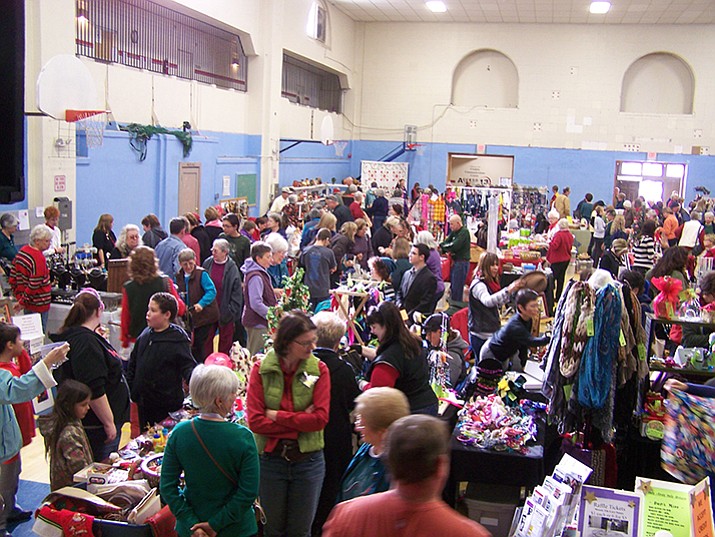 Originally Published: November 17, 2016 6:02 a.m.
Prescott's Last-Minute Non-Profit Stocking-Stuffer Bazaar turns 25 this year.
The giant collection of nonprofit groups selling gift items that can be given year-round is the brainchild of Prescott residents Debbie and Don Stewart. In 1992, the Stewarts were new to the city – and as the holidays approached, they noticed a plethora of craft fairs benefitting a single vendor or nonprofit agency.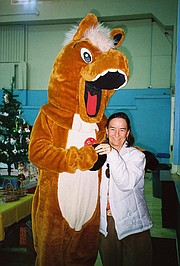 If You Go ...
The 25th annual Last-Minute Non-Profit Stocking-Stuffer Bazaar is set for 10 a.m. to 4 p.m. Saturday, Dec. 17, at the Grace Sparkes Activity Center (The Old Armory), 824 E. Gurley St. Santa will be there from noon to 2 p.m. Free Admission. For more info, visit www.stocking-stuf... or call 928-778-3747.
"We wanted to provide an easy, inexpensive way for lots of nonprofit agencies to raise funds, and educate the public as to what they do at the same time," Don said.
Thus, the bazaar was born. By scheduling it so close to Christmas, it gives nonprofits who have their own events a chance to sell leftover items, he explained.
"We wanted to make it easy for the nonprofit vendors and also easy for the public," Debbie said.
To help them with the logistics, the Stewarts invite a nonprofit to be the event's sponsor. For the last 20 years, the Yavapai County Jeep Posse has filled that role. Members of the sponsoring agency help with logistics before and during the event, and receive the proceeds from each participating vendor's booth fee.
That fee is currently $40 – the same price it has been for years. When the bazaar first started, it cost just $10 to secure a booth.
Each organization keeps the money it makes on sales at the bazaar, Debbie said. She added the Stewarts underwrite the event to ensure its success, but do not profit from it. They do it as their gift to the community.
The bazaar has always been held at the activity center, she said.
They've thought about moving it, but the old armory building has benefits: It's known; it's convenient; and the city staff is wonderful to work with, Debbie said.
There's space for 57 vendor booths.
"The very first year, the event was nearly full, and it's been completely sold out ever since, usually with a waiting list," Debbie said. "It's become a Prescott tradition early on."
Some agencies have been around since that first year. They include Four County Conference on Disabilities, Girl Scout troops, Prescott Area Woodturners, Bradshaw Mountain Wildlife, Prescott Lions Club, Yavapai Gourd Patch and Daughters of the British Empire, Debbie said.
The organizations sell a little of everything, from holiday goodies perfect for Christmas giving to candles, knickknacks and pet-related items that can be gifted year-round.
"It's a great place to get all those last-minute gifts that you haven't found yet," Debbie said.
The Stewarts have no plans to give up organizing the event. As long as nonprofits keep signing up and the public turns out to buy, "We'll keep doing it," she said.