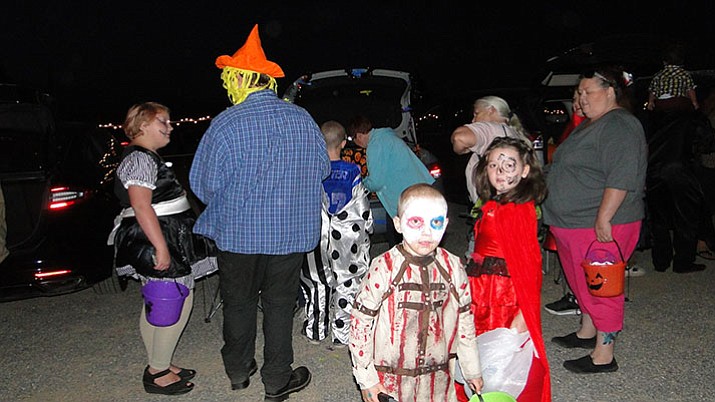 Originally Published: November 4, 2016 5:06 a.m.
There were several well-decorated vehicles within the roped off area and quite a few that weren't at the Cordes Lakes Trunk or Treat, but all were laden with goodies for the little ghosts and goblins, princesses and super heroes.

While many enjoyed holding up their bags and buckets for treats, the most poplar place was the cauldron – with the boney hand sticking out – that grabbed at anyone reaching in for candy.

Once the goodies were collected, the bigger kids could get their ticket for the Haunted Hospital. Only four at a time were escorted through the nine hospital rooms, which included the operating room, the electric chair, the morgue, and much more – not counting a few scary people jumping out at you after you think you got out alive. Trunk or Treat is a great way to keep kids safe for Halloween. Many of the parents and the "trunk" monitors were in costume to add to the fun.
More like this story