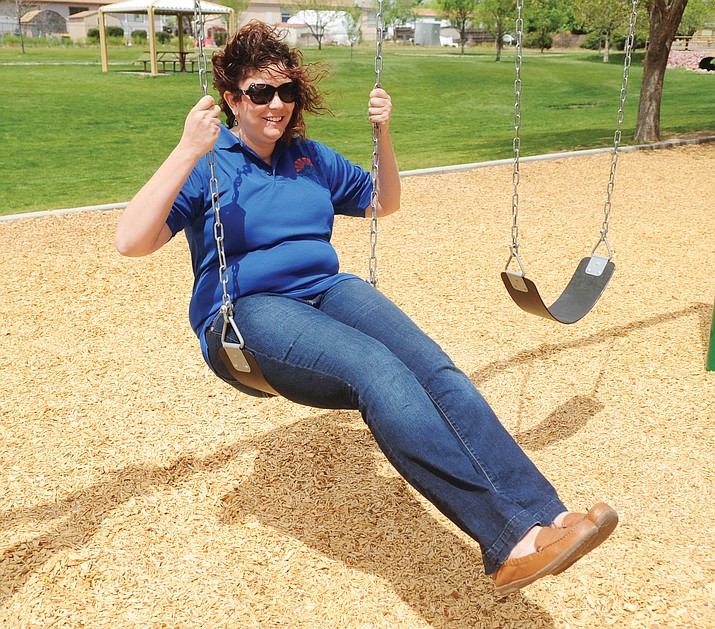 Photo by Les Stukenberg.
Originally Published: May 1, 2016 6 a.m.
The Daily Courier lists its inaugural 20 Under 40 winners today, for which readers honored 20 area entrepreneurs, managers, business owners and professionals younger than 40.
Jessica Compton grew up as a parks and recreation kid.
The community center was a block from her house and, at her parents' encouragement, she participated in every activity one can imagine.
jessica at a glance
Recreation Coordinator Sports & Athletics and Special Events Town of Prescott Valley Parks and Recreation Department
Age: 34
Education: Northern Michigan University B.S. Outdoor Recreation Leadership and Management, M.S. Organizational Psychology
Family: Mom, Tracie; brother, Jacob.
Interests: Travel, backpacking, kayaking, avid reader and hanging out with her dog, Jerri.
Business address: 7501 E. Civic Circle, Prescott Valley
Phone number: 928-759-3090
Website: PVAZ.net/directory.ASPX?EID=106
"If something was offered, my parents signed my brother and myself up," Compton said. "Even if we had no interest, they at least wanted us to try. I was a horrible softball player."
Having gotten a bachelor's degree in outdoor recreation leadership and management, she jumped into the summer camp industry and stuck with it for eight years before needing a change.
After some experience working as a Recreation Coordinator in Indianapolis, Indiana, she found her way to the Town of Prescott Valley about three-and-a-half years ago.
"Working in the Parks and Recreation field, I feel that I contribute to my community," Compton said. "I enjoy seeing people participate in programs, or events that I've organized. It's verification that what I do matters and is a positive impact in our community."
She said the secret to success in her industry is borrowing ideas from others.

"It's not stealing," Compton said. "Borrowing is the biggest form of flattery in Parks and Recreation. It's great to see what other departments are offering as programs, events and sport leagues, and how I can implement those great ideas in Prescott Valley."

She's had a few failures here and there, but the ideas that have succeeded include Day Trips and Start Smart Sports.
"I get to go on trips with retirees and teach basic sports skills in soccer, basketball and baseball to 2- to 6-year-olds," Compton said.
Compton is a member of the Prescott Area Young Professionals and was a recipient of a PAYP Visionary Award in 2015.