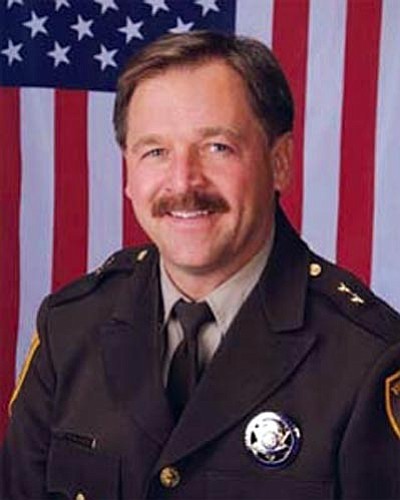 Originally Published: March 11, 2016 6 a.m.
PRESCOTT – The county's top cop is now one of the state's top cops.
Sheriff Scott Mascher has been appointed by Gov. Doug Ducey to the position of chairman of the Arizona Peace Officers Standards and Training (AZPOST) governing board.
AZPOST oversees standards for 163 law enforcement agencies around the state, and certifies more than 14,500 sworn police officers, 6,500 correctional officers and 16 police training academies.
Mascher will lead 13 board members.
"I am honored to serve as chairman of the AZPOST Board and will take the opportunity to maintain the high standards expected of this agency," Mascher said. "One of my objectives will be to see an increase in funding for law enforcement agency support and training with a focus on our rural law enforcement partners."
The Northern Arizona Regional Training Academy (NARTA), in association with Yavapai College, has played a major role in the training of thousands of law enforcement officers for agencies throughout northern Arizona. Sheriff Mascher would like to strengthen AZPOST funding for the academy.
AZPOST was created in 1968 and provides the curriculum and standards for all certified law enforcement training facilities.