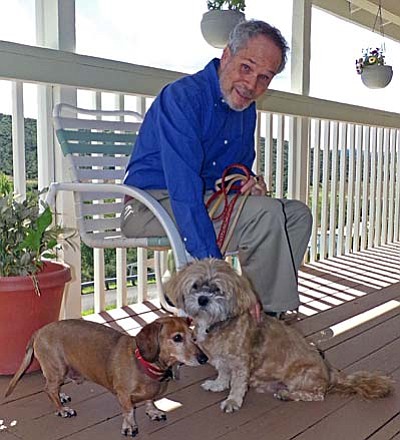 Originally Published: January 7, 2016 6 a.m.
Donations to the Yavapai College Foundation increased by 34 percent during the final two months of 2015 compared to the same period in 2014. All told, the Foundation received $310,000 in donations from 240 friends, faculty, students and alumni during the traditional holiday season of giving.
Paul Kirchgraber, Director of Development, reported that College supporters directed their year-end giving to a wide range of college initiatives including student scholarships, College for Kids, athletics, the Family Enrichment Center, the Richard Marcusen Sculpture Garden and the Southwest Wine Center.
Kirchgraber highlighted a donation that Mel Shutz gave to the Foundation to jumpstart the Scholarships Now! Fund, a fundraising initiative dedicated to raising financial support for Yavapai County high school seniors who wish to attend Yavapai College.
"When we look at where the greatest need is, providing financial support for graduates coming from our local high schools is right up there at the top of the list," Kirchgraber said. "Scholarships change lives. That's why we are so grateful to the many donors in this community who support the efforts of the Foundation."
Since 1972, the Yavapai College Foundation has supported Yavapai College in fulfilling its mission to provide high quality, cost effective education. The Foundation currently supports student scholarships, faculty development and programs that enrich both campus and community life. For more information, call Abby Biro, 928-776-2359.