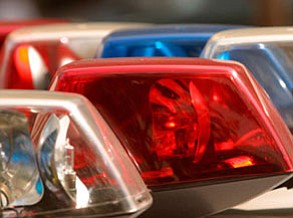 Originally Published: February 1, 2016 4:41 p.m.
PRESCOTT-A homeowner who dumped hot fireplace ashes in a plastic can Sunday night, Jan. 31, and put them outside, woke up early the next morning to find the outside wall of her house on fire.
Prescott and Central Yavapai firefighters were called to the 2500 block of Willow Creek Road at about 3:50 a.m. Monday, Prescott Fire Division Chief Don Devendorf said.
When they arrived, they found that the homeowner had put out the flames, but, Devendorf said, the fire had extended into the wall, and firefighters had to open a six foot-by-eight foot hole in the interior drywall to make certain that the fire was completely out.
"The homeowner had taken her fireplace ashes outside last evening to dispose of them," Devendorf said. "Due to the rainy and windy weather, she placed them in a plastic garbage can, instead of the steel can she normally uses that was full, thinking the rain and cold weather would keep the ashes cool."
But that didn't work, and she was awakened by her dog's whining. She went outside and saw the wall on fire.
It was fortunate that she was able to extinguish the fire, Devendorf said, because responding fire engines were forced to drive slowly due to snow on the streets.
"Woodstove and fireplace users are reminded to dispose of ashes in steel containers, with tight fitting lids, and stored away from combustibles," he said.
No one was injured