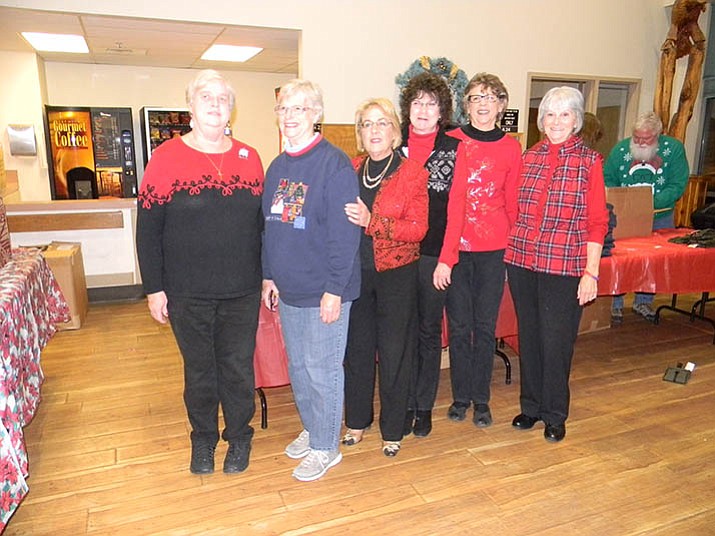 Originally Published: December 29, 2016 6 a.m.
During the Christmas season, the Yavapai Chapter of the Daughters of the American Revolution, had three occasions to show their support for veterans. On Dec. 15, nine chapter members helped to celebrate with gifts to veterans living at the Bob Stump Prescott Veterans Hospital domiciliary. The chapter provided gift cards for all the women veterans as well as helping hand out gifts to everyone.

On Dec. 17, the Yavapai Chapter was honored to receive the certificate for Top Contributor of Wreaths to the Wreaths Across America ceremony at the Prescott National Cemetery. The chapter contributed 202 wreaths. They laid the wreath on the tomb of the unknown soldier and helped distribute wreaths to every gravesite.
Christmas Day found four members of Yavapai Chapter giving gifts to patients at the Community Living Center along with well wishes.