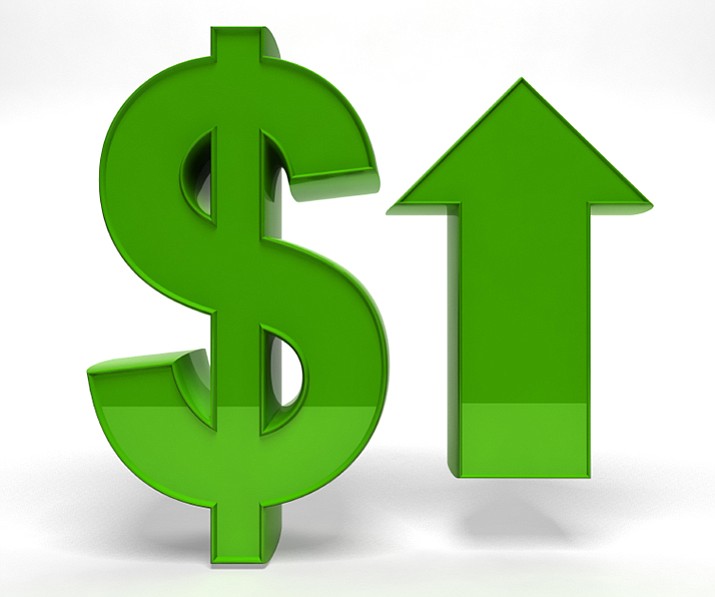 Originally Published: December 17, 2016 6:01 a.m.
PHOENIX (AP) — A judge rejected an effort from business groups to immediately block a voter-approved increase in Arizona's minimum wage that takes effect in just over two weeks.
Maricopa County Superior Court Judge Daniel Kiley said Friday it wouldn't be fair to temporarily halt the increase since the Arizona Chamber of Commerce and Industry only sued the previous day. Instead, he set a hearing for next week to consider the suit.
Attorney General Mark Brnovich's office is defending the law along with backers of Proposition 206.
Voters approved the measure raising the minimum wage from $8.05 an hour to $10 on Jan. 1 and to $12 in 2020 on Nov. 8.
The Chamber lawsuit says the new law saddles the state with new costs without identifying a funding source. It also claims Proposition 206 illegally added a second issue, mandatory paid time off.
Chamber President Glenn Hamer calls the initiative "sloppily written" while a Proposition 206 lawyer called the case extremely weak.
Those listed on the lawsuit are: Arizona Chamber of Commerce and Industry, Greater Phoenix Chamber of Commerce, the Tucson Hispanic Chamber of Commerce, Greater Flagstaff Chamber of Commerce and owners of Valle Luna.
Prescott Chamber Chief Executive Officer (CEO) David Maurer said it was the larger chambers in the state involved in the suit.
"Our chamber opposed it when it went on the ballot, so this may be an attempt to salvage something if possible," Maurer said, adding that he hadn't spoken to anyone who is involved.
"As a local chamber, we were not included in the discussions for the lawsuit," said President/CEO of the Prescott Valley Chamber Marnie Uhl.
"However, we do believe that a tremendous impact will be felt by many of our businesses as a result of the passage of Prop 206," she said. Uhl promised to keep the chamber members and local business community up to date with the status of the lawsuit.
At the Chino Valley Chamber, Arlene Alen, president, said her board has this case on their agenda for discussion in the January meeting, but had not discussed nor taken a position on the initiative that the voters approved.
The suit also says a separate paid sick time provision is unconstitutional in that only a single subject can be addressed in a constitutional amendment.
Arizona's Medicaid program announced late Wednesday that it was increasing the rates paid to many providers to cover increased costs due to the minimum wage increase at a cost of about $48 million for the first six months of 2017. About $11 million on that money is from the state.
"This failure is poised to blow a giant hole in the state budget," Hamer said in a statement.
Voters approved the measure by a margin of 58 percent to 42 percent.
— Sue Tone contributed to this report.