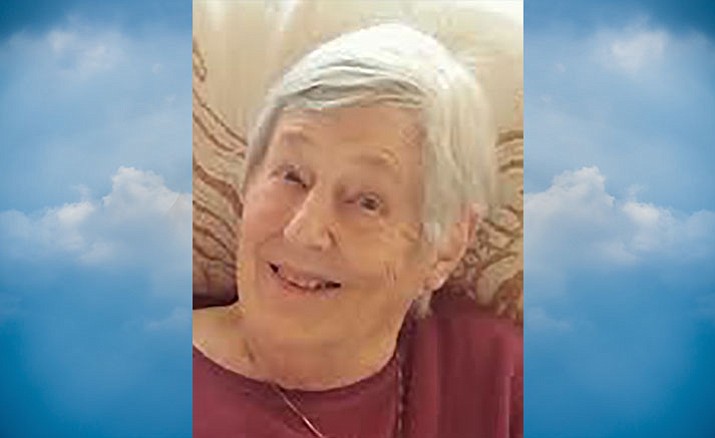 Originally Published: December 15, 2016 6 a.m.
Shirley Crovetto was a loving, creative and hard-working wife and mother who dedicated her life to raising her five sons. Shirley attended Soule' Business College and worked as a legal secretary for many years. She was an active community member who helped establish the first "Helping Hands" ministry in the New Orleans area, designed and constructed costumes for Mardi Gras Krewes, and participated in activities at the Mandeville Senior Citizen Center. A devout Catholic, Shirley was a member of Our Lady of the Lake Catholic Church in Mandeville, where she was a member of the Altar Society and volunteered in the Adoration Chapel and The Samaritan Center. She enjoyed mission trips to Mexico and visits to see Mother Angelica. She loved music, plays, mysteries and crafting.
She was most proud of her marriage to Alexis J. Crovetto, III, and spoke often of their love for one another. The two worked side-by-side throughout their life together, as they cared for their parents, raised their children and built their dream home on Bayou Lacombe. "Maw Maw Shirley" loved her grandchildren, looked forward to their visits, and liked to brag on their accomplishments.
She is survived by her five sons: Alexis J. Crovetto, IV, (Helen), George Crovetto (Donelle), Barry Crovetto, Lonnie Jeffries, and Kevin Crovetto (Mary Beth);
seven grandchildren: Troy, Alisha, Alexis, Chris, Greg, Mary Anna and Alexandra; two great-grandchildren: Breigh-Anna and Emily. She is preceded in death by her husband and her parents, George and Mary Louise Kern.
Visitation will be held at Our Lady of the Lake Catholic Church in Mandeville, Louisiana, on Friday, Dec. 16, at 10 a.m. until the funeral mass at 11 a.m. Internment will follow immediately after the service at Forest Lawn Cemetery in Slidell, Louisiana.
In lieu of flowers, donations can be made to the Our Lady of the Lake Altar Society in Mandeville or the Richard Murphy Hospice House in Hammond.
Information provided by survivors.