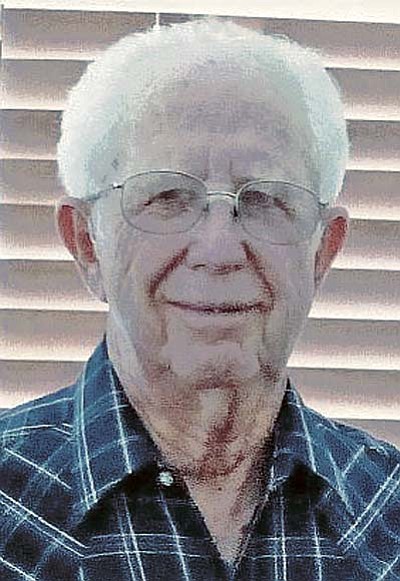 Originally Published: October 25, 2015 6:01 a.m.
Tom passed away peacefully at age 91 on Oct. 21, 2015 in Prescott, Arizona.
Tom was born in Mesa Arizona to Caleb and Melinda Ault. He was the youngest of eight children. Tom married his high school sweetheart, Gloria in 1944. Together they shared a wonderful life together for 71 years. Tom and Gloria lived in California and raised their family while making many lifetime friends over the years.
In 1988 when Tom retired, they moved to Prescott. In the years of retirement, Tom enjoyed traveling, photography and woodworking. One of his greatest joys was building and flying model airplanes. The hours spent with his group of friends in the Casa de Aero flying club was a special time in his life.
Tom will always be remembered as a gentle man, with high moral values and a strong belief in his faith but most of all as a devoted husband and loving father and grandfather. He lived a full and happy life.
Tom was predeceased by his son Richard and is survived by his wife Gloria; daughter Carol; and son Larry; as well as three grandchildren, Trudi, Traci and Mel; and three great grandchildren, Lauren, Nickolas and Katelyn. He is also survived by daughter-in-law Mimi (Richard).
In lieu of flowers, it is the family's wishes that a donation in Tom's memory be made to St. Vincent de Paul or a charity of your choice.
A funeral mass will be at 10 a.m. on Oct. 29, 2015, at Sacred Heart Catholic Church in Prescott Arizona.
Arizona Ruffner Wakelin Funeral Home assisted the family.
Information provided by survivors.
More like this story