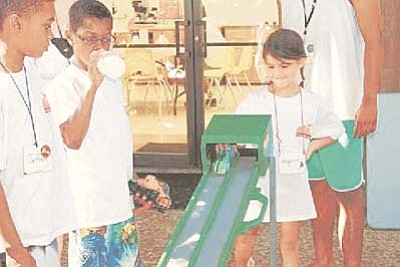 Originally Published: October 24, 2015 6 a.m.
Yavapai Toy Makers wants to thank Mandalay Communties, Inc. for their generous contribution. Yavapai Toy Makers makes and donates about 600 toys a month to kids "who are ill through no fault of the their own or who are in crisis."
The toys are donated to hospitals, clinics and shelters from Flagstaff to Phoenix with emphasis on local facilities. Donations go directly to purchase wheels and axles for little wood toys.
The toys are made by 40-plus local retired men and women in their home wood shops. We are always looking for more toy makers and donations.
Yavapai Toy Makers can be found at yavapaitoymakers.org.
More like this story