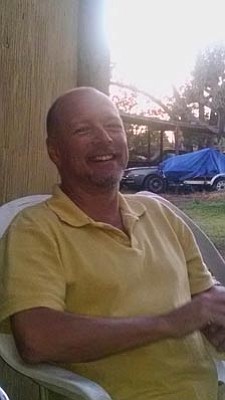 Originally Published: June 1, 2015 6 a.m.
PRESCOTT - When two Yavapai County sheriff's deputies responded to a call for a suicidal man in the Prescott Country Club in December 2014, the outcome was unfortunate: Daniel Gray, 53, was shot dead when he pointed a handgun at a deputy.
The situation is all too common.
"I think they call the police because they don't know who else to call," Sheriff Scott Mascher said. "The police show up, when, really, this person needs medical treatment.
"It's very frustrating for the families who call 911 for us, expecting medical help," he said.
Eight deputies have been specially trained to recognize and deal with these negotiation and crisis management situations, although all the deputies have been given the basic training to recognize mental health issues over the past 24 months. Any deputy can call for one of the eight specialists if needed.
The Sheriff points to a successful negotiation on May 15, in which a woman in Castle Canyon Mesa threatened to shot her boyfriend and fired two shots inside their home. The man got outside and called for help, telling authorities that she was suicidal.
Deputy John Vanderhoven opened a negotiation with the woman as the YCSO's SWAT team set up as a precaution.
"It took a long time, "Vanderhoven said. "Many, many calls. I listened to profanities, screaming at the top of her lungs, for a dozen phone calls."
He finally talked her out of the house by first showing himself to prove he was really at the scene, and then by making promises he knew he could keep.
"I assured her that...we could guarantee she wasn't going to jail that night," Vanderhoven said.
When she came out, she wasn't tackled or handcuffed, but instead Vanderhoven and another deputy held her hands.
"There was no need to get her on the ground, no need to handcuff her," he said. "She actually wanted to give me a hug."
The woman was taken to Yavapai Regional Medical Center for a mental health screening, and then to a psychiatric hospital for treatment. She will be charged later, Mascher said.
Daniel Gray's girlfriend, Diane Reed, is angry that Gray's situation was handled differently.
She said she watched from across the street as the deputies walked up to the house.
"From the minute they got out of their cars, they had their rifles drawn, pointing at his house," Reed said. "It's like they made no attempt" to talk Gray out of the house.
"I don't think they cared one bit," she said. "I just have a problem with law enforcement not being trained to deal with these kinds of situations."
Asked why a negotiator and mental health professional were not called out to the Daniel Gray scene as they were on May 15, Mascher said, "Let's first stop to realize one thing: every situation is different. Deputies have their discretion to get to the call and see what's going on.
"In this situation...the deputy was actually confronted by this man pointing the gun at him," he said. "And he just reacted as he's been trained."
Mascher said that, had things gone differently, had Gray not raised the gun, if it had been a standoff situation, and perhaps most importantly, if a roommate hadn't been inside when deputies arrived, then "the deputy could have backed out and made a phone call, which happens many times."
Reed said, in the future, "I would call a suicide hotline before I would call 911.
"It definitely could have been handled differently," she said. "I really don't think he would have killed himself."
Follow Scott Orr on Twitter @AZNewsguy. Call him at 928-445-3333 x2038 or 928-642-7705.
More like this story