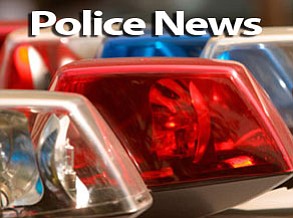 Originally Published: February 15, 2015 5:30 p.m.
A Camp Verde man is dead after being stabbed Saturday afternoon, Feb. 14.
The Camp Verde Marshal's Office was called to Gold Drive Saturday, at about 2:50 p.m., on a report of a man being stabbed.
According to the Camp Verde Marshal's Office, "the initial investigation indicates Frank Baiamonte was stabbed one time in the left torso area by Daniel Williams."
According to witnesses at the scene, the marshal's office reported that "the stabbing occurred after Baiamonte had a physical confrontation with his wife and was told to leave the residence by the home owner, Daniel Williams.
"Baiamonte refused and began to attack another male guest inside the home, who was trying to escort Baiamonte out. Baiamonte was transported to the Verde Valley Medical Center where he was pronounced deceased."
Baiamonte's wife and the male guest at the residence were both treated at Flagstaff Medical Center for injuries resulting from the assault by Biaiamonte, according to the marshal's office.
The incident is still under investigation to determine if charges will be filed.
In an email, Camp Verde Marshal Nancy Gardner described the incident as "a domestic violence that resulted in a homicide. Whether it was self-defense is the question."
This article first appeared in the Verde Independent and on verdenews.com.
More like this story