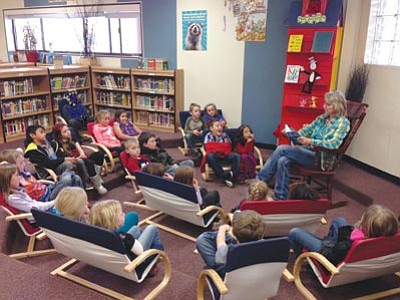 Originally Published: August 10, 2015 6 a.m.
Here we go!
All of the schools in our area are starting school. As we start this year, please remember that this is one of the greatest opportunities our society provides it citizens, the right to an education.
Chino Valley School District and all the other school districts are committed to educating the children of our respective communities but the reality is that the parent also plays a major role in the success of their child. To that end, we want to remind parents of a few simple things that they can do to assist in their child's education.
First, your child needs to be in school and should strive for perfect attendance! Of course, there are times that an absence is unavoidable but it is imperative that your child be in school every day they are able. A student who continually misses school eventually falls behind in their studies and will receive a grade below their ability.
Second, your child needs to complete all assignments as they are the cornerstone of learning. Not only does your child receive a grade for completed work, homework and classroom assignments are designed to prepare the student for an assessment or test. The suggested homework study time is 10 minutes per grade level and a high school student should expect to study about 1.5 to 2 hours each evening. Even if a child has no homework, the suggested study time is a great opportunity for reading, review and practice.
Third, your child needs to behave. A misbehaving student is not paying attention to the teacher, is not focused on the lesson, and is probably disturbing other students in the classroom. A child who continues to misbehave or commits a severe discipline offense is eventually removed from the classroom and will suffer the consequences of being absent.
Fourth, support the teacher. The teacher's desire is that every student is successful in the classroom, in their relationships with others, and in life in general. We know there are going to be disagreements but your attitude toward the teacher as you resolve the conflict sends a clear message to your child. They will mimic your behavior. A child will not listen to a teacher who is not respected by the parent.
So, we hope you are ready for another successful year and follow the four simple steps outlined for you, the parent. Everyone in the Chino Valley School District wishes every student in Prescott, Prescott Valley, Mayer and Yavapai County a great year. Make it the best year yet.
More like this story