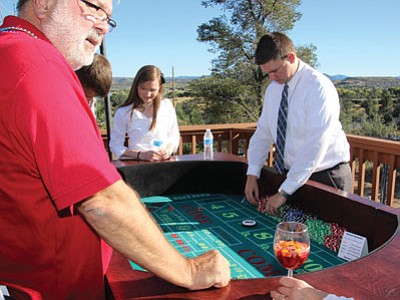 Originally Published: October 9, 2014 6:03 a.m.
On Sunday, Oct. 5, Heritage Park Zoological Sanctuary hosted its third annual Taste of the Wild. The money raised at this event goes to supporting the animals and programs at the Sanctuary.
HPZS is a local not-for-profit 501 (c) (3) wildlife sanctuary and education facility dependent on the community for support. It is open to the public year-round and is available for educational out-reach programs on request. HPZS also is a conservation triage staging to more than 200 injured wild animals every year.
Heritage Park Zoological Sanctuary is located at 1403 Heritage Park Road off of Willow Creek Road. Visit www.heritageparkzoo.org for more information.
More like this story