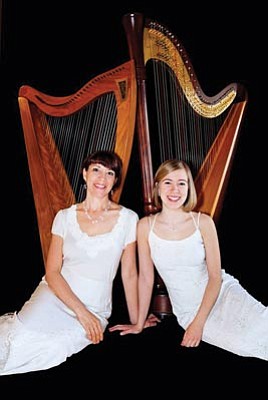 Originally Published: May 30, 2014 6 a.m.
Heavenly Harp will perform "Serenity," a unique concert featuring peaceful harp, flute and vocal music performed by mother-daughter duo Karin and Joy Gunderson, 3 p.m. Sunday, June 8, at American Lutheran Church, 1085 Scott Drive, Prescott. A freewill offering will be received; open seating.
The ministry of Heavenly Harp was founded in 2004 with the mission of making available the unique healing benefits of harp music combined with the power of scripture and prayer.
Visit www.ChristianHarpMusic.com for a music preview.