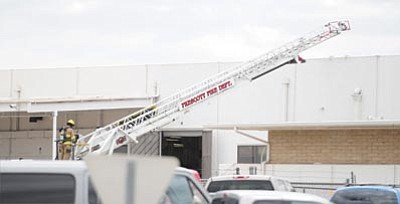 Originally Published: May 8, 2014 6:01 a.m.
PRESCOTT - A fire Wednesday morning at the Sturm, Ruger and Company facility damaged a piece of equipment but did not extend into the building itself, a Prescott Fire spokesman said.
The fire, which ignited in a dust-collection unit, was called in at about 9:30 a.m., Division Chief Don Devendorf said. The device had a built-in fire extinguisher, which put out part of the flames, he said, and employees took care of the remaining fire.
Devendorf said the fire did do some damage to the roof, "but it did not get into any of the structural members."
Seventeen firefighters responded. The fire was under control when they arrived and the building had been evacuated, Devendorf said.
Fire crews spent about 90 minutes checking to make sure the fire was completely out, clearing smoke from the building, and checking carbon monoxide level, he said.
No injuries were reported.