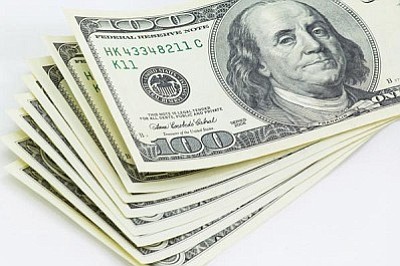 Originally Published: May 4, 2014 6:01 a.m.
Question: Because I'm a small business person and it is not feasible to purchase supplies in large quantities, I often feel as if I am being nickel-and-dimed on everything from the paper I print on to the paperclips I use to the shipping supplies I need to send products out to my clients. Does SCORE have some easy, implementable solutions for cutting down on routine costs?
Answer: Most everyone wants to save a few dollars on their overall expenses. And frequently customers turn to small businesses to get the same or greater value than what larger competitors offer, but at a lower price. So, there's no reason why you as a small business owner shouldn't take the same approach with your routine purchases.
Paying a little more out of habit or because you've always bought that particular product may make life more convenient, but those added expenses can quickly accumulate and erode your profit margin. You owe it to yourself and your customers to look for practical ways to cut costs without compromising quality. You can be certain your competitors are doing this.
Some cost-saving steps are relatively easy to implement. Others may require a little ongoing research, but can easily become second nature. Here are some suggestions to get started:
Capitalize on commodities. Most of the leading office supply chains offer a wide range of store brand products at reduced prices. That also applies to services. FedEx and Office Depot, for example, provide assistance with printing, shipping, design, and other support to its small business customers who, in turn, earn discounts and rewards points.
Pare down paper. Most routine documents can be saved electronically for transfer, emailing, or storage. Hardcopies are still necessary, of course, but examining your processes may reveal opportunities to eliminate the number of original printings and copies. And the single-sided documents you do generate can be repurposed for taking notes before going into recycling.
Speaking of recycling, consider purchasing used furnishings and equipment rather than the latest and greatest products. An Internet search will likely reveal several companies that specialize in refurbished furniture and technology that will suit your long-term needs. Also look for companies that offer recycled printer cartridges, which perform just as well as those in mint condition. Internet companies like Overstock.com carry seconds or closeouts for less.
Be a joiner. Many professional organizations partner with business service providers to give their members discounted prices on goods and services. This is a particularly helpful benefit for frequent travelers.
Be a smart shopper, even with regular suppliers. Don't keep paying for things you no longer need. Annual reviews of your vendor and consultant relationships may reveal opportunities to lower costs and restructure purchasing arrangements.
Entrepreneur.com, in a post on "50 Ways to Save Money in Your Business," provides a wealth of information for saving dollars. Just a few of the tips are:
• Piggyback your advertising. Including advertising material in other mailings, such as in invoices, saves postage and other costs, says J. Donald Weinrauch, co-author of "The Frugal Marketer." Likewise, make the most of your point-of-purchase opportunities by tucking coupons, newsletters or other promotional fliers in the bag with customers' purchases.
• Offer expert advice. Teaching a class, speaking at a community meeting, or writing an article for a local paper not only makes you look like an expert but garners low-cost attention for your business.
• Fill it out for free. Instead of buying forms at your local office supply store or spending time creating them yourself, you can find tons of free forms online that you can download, customize and print. Entrepreneur's free forms on Formnet can get you started.
• Check up on your medical insurance. Before choosing a medical insurance carrier, ask for information on past claims and the loss ratio of paid claims to premiums, advises the Council of Better Business Bureaus in Arlington, Virginia.
Get expert guidance on economizing for your small business by signing up today for your own free SCORE mentor. Go to http://northernarizona.score.org, call 778-7438 or email scoreoffice@scorenaz.org.