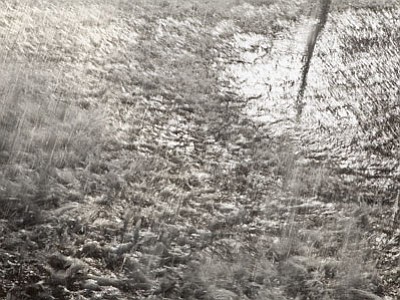 Originally Published: July 11, 2014 8:08 a.m.
As monsoon moisture continues to surge into northern Arizona, the Prescott National Forest and Prescott-area fire agencies are dropping their fire restrictions today.
However, Yavapai County and local fire agencies in other parts of the county are keeping their fire bans until they get more rain.
Prescott fire officials noted that forests and communities to the north received more rain earlier than the Prescott region.
"Without significant rains last weekend, we started this week cautiously holding on to our restrictions in case the monsoons took a little while to reach across the forest," Prescott Forest Fire Staff Officer Pete Gordon said. "However, the past couple of days brought large amounts of rain across much of the forest and the forecast indicates a new surge of moisture by Sunday."
The Kaibab, Coconino and Apache-Sitgreaves forests already ended fire bans Tuesday, and the Coronado follows suit with the Prescott today. The Coconino also is reopening the Fossil Creek area today, although it continues to limit the number of weekend visitors.
The Prescott, Central Yavapai, Chino Valley, Crown King, Mayer, Groom Creek, Walker and Williamson Valley fire departments all are lifting their fire bans today along with the Prescott Forest.
However, the county and fire agencies in the north, south and east parts of the county are keeping their fire bans until more rain falls, the Yavapai County Emergency Management Division announced Thursday.
"We've got parts of the county still pretty dry," Emergency Management Coordinator Denny Foulk said.
The State Forester dropped fire bans today on state-managed lands in all counties except Mohave, La Paz and Yuma, where fire bans will be reduced to Stage 1 restrictions.
After an usually dry winter, the Prescott Forest and local agencies instituted fire restrictions on April 18 this year, tying the 2002 record for the earliest restrictions on record.
Prescott went 69 days without precipitation until monsoon rains poured on the Prescott Frontier Days Parade July 5.
The monsoon pattern has held steady, producing a countywide flash flood watch Thursday alongside a brief urban and small stream flood advisory for the Prescott Valley area after an inch of rain fell between 11 a.m. and noon.
"We sure appreciate our local neighbors and visitors from far away in their cooperation in preventing large fires on the Prescott National Forest so far this year," Gordon said. "We believe our fire restrictions were effective this year, and that's due in large part to everyone understanding how dry the conditions were and how severe the consequences can be from a wildfire."
Fire officials say the risk of wildfire is not gone, however, and now flood risks could be present too.
"We still ask everyone to be extremely careful with fire, and please use those ashtrays in your vehicles," Central Yavapai Fire Marshal Rick Chase said. "In addition, with the monsoons here and many of our washes and low-water crossings running, please do not drive through flooded washes, and watch your children playing around water."
More like this story