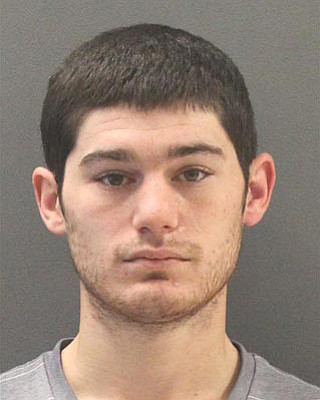 Originally Published: December 12, 2014 10:51 a.m.
PRESCOTT VALLEY - Police arrested a man on Dec. 10 on child abuse charges after they said he physically abused an infant, causing serious injuries, a Prescott Valley police spokesman said.
Cody Claywell, 21, of Prescott Valley was charged with one count of child abuse stemming from an Oct. 25 incident that occurred in the 3200 block of Majesty Drive. A 4-month-old boy "received extensive injuries including significant head and brain trauma, resulting in blindness, brain damage, and cardiac arrest," PVPD Sgt. Scott Stebbins said.
The baby was taken to the hospital and was only recently released, he added.
State officials conducted a six-week investigation, which found probable cause for Claywell's arrest.
The child's mother was not home at the time of the incident, Stebbins said, and police have no other suspects at this time.
Claywell was booked into the Camp Verde jail.