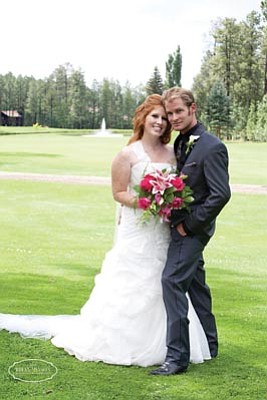 Originally Published: September 21, 2013 6 a.m.
Kristin Stephens and Nicholas Schmella of Gilbert, Ariz., were married July 13, 2013, at the Pinetop Country Club, Pinetop, Ariz.
Kristin is the daughter of Don and Kathy Stephens of Prescott, Ariz.
Nicholas is the son of Warren and Cheri Schmella of Show Low, Ariz.
The ceremony was officiated by Kyle Schmella. Maid of honor was Kelly Territo and the best man was Bryant Barnard.
The couple honeymooned in Maui, Hawaiian Islands.