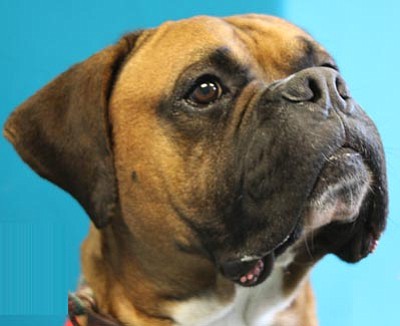 Originally Published: September 11, 2013 6 a.m.
Someone recently asked what we'll be celebrating at the Reigning Cats and Dogs Gala this Saturday evening. The question caused me to reflect on my three-year tenure with the Yavapai Humane Society (YHS). I nostalgically reached back to the very first column I wrote for the Daily Courier on July 7, 2010, titled, "No-Kill ethic is the only way for those who come face to face with homeless pets."
When written, our community was ranked among the most inhumane in Arizona, with one of the highest number of pets killed per capita in the state. Today, we are ranked among the most humane in the nation, with the lowest number of pets killed per capita!
This remarkable transformation is simply the result of embracing a commitment to apply the same criteria when deciding a shelter animal's fate that a loving owner or compassionate veterinarian applies to a beloved pet. Once this ethic was applied, the practical consequences immediately fell into place and the killing plummeted 90 percent since that article appeared.
Merritt Clifton, reporter for the international animal welfare watchdog newspaper "Animal People," commented he has "never seen a more rapid or steeper decline in killing" in any community since shelter statistics started being collected in the 1950s.
Killing animals for lack of space may once have been considered a quick, convenient, and, at least from afar, easy thing to do, but I have yet to find anyone ever argue it is the right thing to do. Rather than continue to accept euthanasia as an unavoidable solution to an out-of-control problem, YHS began to direct its limited resources at the source the problem.
Recognizing pet overpopulation as a big problem, YHS initiated the Big Fix to provide free and low-cost spay/neuter services to pets belonging to owners who meet certain income criteria. Pets belonging to active-duty military and all military veterans are also provided free spay/neuter services. If your pet still needs to be altered and you want to join the "no-kill" revolution, please call 771-0547 today for an appointment.
The Big Fix improves the quality of life in our neighborhoods while reducing our shared municipal animal control costs. An anonymous foundation recently granted YHS $15,000 to help fund the Big Fix, but this gift comes with a matching funds challenge. That means your tax-deductible donation will pack twice the wallop in making sure spay/neuter is never denied a needy pet. Spay/neuter is the most viable solution to forever end the suffering and killing of homeless pets. Please send your Big Fix donation to YHS at 1625 Sundog Ranch Road, Prescott AZ 86301, or online at www.yavapaihumane.org/bigfix.
Other YHS life-saving strategies include low-cost microchip and vaccination services provided at the YHS Spay/Neuter & Wellness Clinic, 2989 Centerpointe East in Prescott, where every Friday no appointment is necessary; walk-ins are welcomed.
YHS provided our community animal control officers with microchip scanners, which allow them to take lost microchipped pets directly home, saving them the trauma of a shelter experience. YHS also scans every animal rescued and immediately calls you when your pet is microchipped.
Your pet can be microchipped for just $15 at the YHS Walk-In Clinic on any Friday. Pets can also receive their vaccinations (including rattlesnake) at an average cost of $16 at this time.
What will we be celebrating at this year's Reigning Cats and Dogs Gala? The fact we now live in the most humane community in the United States! I hope you'll join us this Saturday at the Prescott Resort at 5:30 p.m. Call 445-2666 to purchase your tickets today!
Ed Boks is the executive director of the Yavapai Humane Society. He can be reached at eboks@yavapaihumane.org or by calling 445-2666, ext. 21.
More like this story