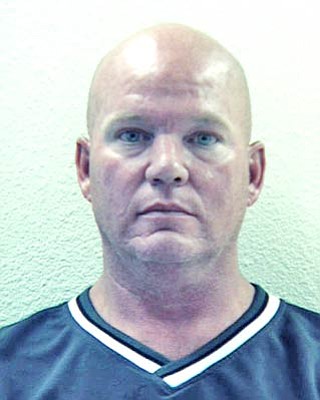 Originally Published: October 24, 2013 7:48 a.m.
PRESCOTT - A man who led police on a high-speed chase in August after being involved in a road rage incident accepted a plea agreement on Tuesday and could serve 4.5 years in prison.
Christopher A. Phelps, 43, of Prescott Valley was facing charges including endangerment; unlawful flight; extreme DUI; DUI over .10; DUI: combination alcohol and drugs; and disorderly conduct after police responding to a call regarding possible road rage incident in the 6000 block of Dodge Circle pursued Phelps. At one point, he hit speeds of about 60 mph in a 25 mph zone where children were walking, police said.
Police called off the chase due to the dangerous conditions from Phelps' alleged erratic driving.
Later that evening, police saw Phelps at a stoplight at Glassford Hill and Highway 89A. Officers pulled their guns and attempted to arrest Phelps, but he fled the area.
Officers continued their search and arrested Phelps at a family member's house in Prescott.
Tuesday afternoon, Phelps pleaded guilty to four counts: endangerment and unlawful flight, both felonies, and two misdemeanors, extreme DUI and disorderly conduct.
Superior Court Judge Tina Ainley said she could sentence him to up to 4.5 years in prison on the felonies, but that he is also eligible for a grant of probation up to five years.
The agreement stipulates that he'll have to give up his driver's license.
Phelps will be sentenced next month.