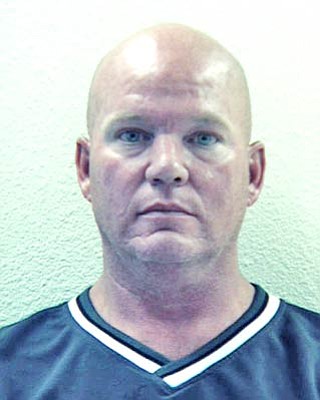 Originally Published: November 20, 2013 10:30 a.m.
A man who led police on a high-speed chase in August after being involved in a road rage incident was sentenced on Tuesday to 15 days in jail and three years' probation.
Christopher A. Phelps, 43, of Prescott Valley was facing charges including endangerment; unlawful flight; extreme DUI; DUI over .10; DUI: combination alcohol and drugs; and disorderly conduct after police responding to a call regarding a possible road rage incident in the 6000 block of Dodge Circle pursued Phelps. At one point, he hit speeds of about 60 mph in a 25 mph zone where children were walking, police said.
He accepted a plea agreement that cut the charges to four: endangerment, unlawful flight, extreme DUI and disorderly conduct.
Deputy County Attorney Rachel Heintz said Tuesday that Phelps "didn't seem to take meaningful responsibility" for his actions, noting that "this is a pretty dangerous event."
His attorney, David Shapiro, said, "He's a hard-working guy" and "he's an alcoholic. Nobody does anything like this unless they suffer from an addiction."
Shapiro said Phelps had already signed up for a treatment program and asked for no more than nine days' jail time as well as the ability for Phelps to continue working during that time.
Phelps could have received 4.5 years in prison for the charges outlined in the plea, but Superior Court Judge Tina Ainley chose to impose three years' probation and 15 days in jail with a provision for work release.
Shapiro asked if Phelps could have some time to work out a schedule with his employer, but Ainley refused, saying that she had warned him to be prepared for jail when he accepted the plea last month. He was taken into custody at the end of the sentencing.
More like this story