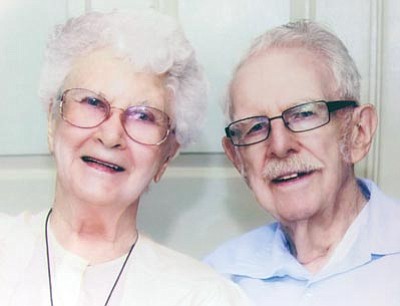 Originally Published: November 12, 2013 6:01 a.m.
Prescott residents Worth and May Mallory, both former educators, donated $200,000 to Yavapai College's Del E. Webb Family Enrichment Center (FEC) recently, marking the single largest donation made by individuals in the program's history.
The enrichment center, started in 2007, serves as the college's laboratory school, which provides a developmental setting for students enrolled in the college's early childhood education degree program. Its other role is that of a child development center.
Besides being the largest donation of its kind, the Mallory donation is only the second gift of its size made to Yavapai College, according to Development Director Paul Kirchgraber.
Their donation, according to an Oct. 31 press release, established the Worth and FEC Endowment Fund - designed to create a sustainable revenue stream for the program. The Mallory's said they hoped to see the fund support "progressive advances" in early childhood care and education.
"May and I see this as more than a donation," said Worth Mallory. "We see it as an investment in the future of children in Yavapai County. We hope our gift will encourage others to support the wonderful work of the FEC by participating in the endowment campaign."
More like this story