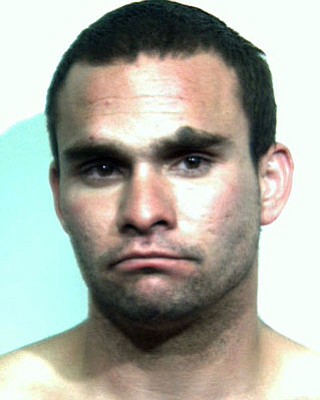 Originally Published: May 13, 2013 9:59 p.m.
MAYER - A man was arrested on suspicion of sexual assault Friday night after a woman called 911 for help but had to hang up.
Brian Gonzales, 26, was taken into custody after a woman in her 50s met deputies at the door when they arrived at her home in the 13000 block of East Central Avenue. The woman said she'd been raped and the suspect was still in her home, said Dwight D'Evelyn, sheriff's spokesman.
Deputies found Gonzales lying naked on her bed and took him into custody.
The woman told deputies that she knows Gonzales as an acquaintance, and that he knocked on her door, D'Evelyn said, and when she opened it, he sexually assaulted her. She got away briefly, but he caught her again in the bedroom. She called 911, but couldn't stay on the line.
Deputies were already looking for Gonzales, D'Evelyn said, after they responded to calls of a man threatening customers at the Mayer Circle K store.
He was booked into the Camp Verde jail on charges including sexual assault, kidnapping, and burglary.
Gonzales is being held on a $50,000 bond.