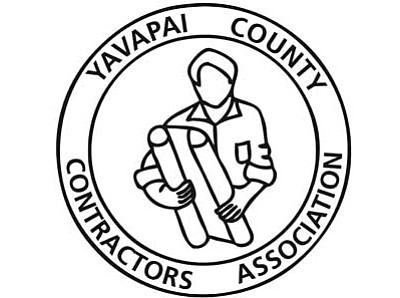 Originally Published: July 12, 2013 7:59 a.m.
Wildfire is a growing threat, and the multi-million-dollar Yarnell Hill fire should be a wake-up call for insurance review. It is difficult to think about losing your home due to a natural disaster, but now is the time to understand what your homeowners policy covers and what it does not.
Insurance policies can be confusing. A basic homeowners insurance policy normally covers a variety of natural disasters and unexpected occurrences. These are called perils and the most standard of policies include fire, lightning, smoke, vandalism, theft, ice, snow, windstorm, hail, riots and volcano eruption. Those excluded from the policy are usually earthquakes, floods, hurricanes and nuclear accidents.
Struggling to rebuild after any type of catastrophic incident and dealing with insurance representatives is much more stressful and complicated if your paperwork is not current and your insurance package is outdated.
In talking with some of our local representatives - Clyde Marshall of The Mahoney Group, Cathy Trent with State Farm in Prescott, Eric Strobel with State Farm in Prescott Valley, Heidi Fowler with State Farm in Dewey-Humboldt, and Penny Hubble with State Farm in Chino Valley, they all agree on the following points:
• Review your policy to make sure you have adequate insurance coverage and the appropriate type of coverage.
• Understand the difference between replacement cost and actual cash value coverage.
• Make sure that your policy is up to date and includes any recent improvements, additions and upgrades that have added value to your home.
• Take a regular inventory of your important items and belongings using photos and videotapes.
Rebuilding, especially after a fire, can mean an extended period of living away from the property. If this occurs, you will incur living expenses and it is important to keep these receipts for lodging, food, clothing, etc. Some insurance coverage only allows for short-term additional living expenses. If the stay is extended, it is important to lobby for an extension of the outside living expense timeframe.
Another problem that often occurs are low-ball estimates from insurance representatives. It is critically important to obtain bids from independent contractors as well. You do not have to use an insurance-company-recommended contractor.
Clyde Marshall of The Mahoney Group checked with six carriers and the consensus is that there will be very little if any change on the independent agency side in the increase of insurance premiums do to the Yarnell Hill fire. It is expected that some of the direct writers are going to tighten up in the more rural areas where there is little or no fire protection.
Insurance companies are concerned about growing vulnerability to wildfire damage. Three factors in the alarming wildfire trend are more people and property are exposed to fire peril; increased frequency of weather events such as increased lightning strikes and extended drought conditions; and, because of lack of fire suppression (controlled burns), we have increased fuel available.
Homeowner and business insurance companies use many factors when determining the cost of your insurance premium. Every community is rated by the insurance industry in terms of its capacity to respond to a fire. Communities with better fire protection services are rewarded with lower fire insurance costs, and this is called an ISO. The Insurance Services Office (ISO) uses the Public Protection Classification (PPC) to gauge the ability of a local fire department to respond to fires. A classification of 1-10 is issued based on the data collected. Class 1 is the best rating and Class 10 is basically an indication of no fire protection.
The Prescott Fire Department provides a high level of fire protection, fire control and emergency services to the residents of the City of Prescott and surrounding communities, and proudly maintains an ISO rating of a 4.
If you live within the Central Yavapai Fire District, you have either a 5 or an 8 rating. A rating of 5 means that your property is within 5 miles of a fire station and there is a hydrant within 1,000 feet of the property. If your home or business does not fall within these criteria, you have a rating of an 8.
Chino Valley has a dual ISO rating. If you live within 5 miles of a fire station and within the Chino fire district, and there is a hydrant within 1,000 feet of the property, your rating is a 5. If you live or have a business outside of that area and live outside of the fire district, even though you might have a contract for fire suppression services, your ISO rating is 10.
In the case of Yarnell, unless the fire station is staffed full-time, the area would be a protection class of 10.
Yavapai County Contractors Association (YCCA) is a professional association representing licensed, bonded and insured contractors, suppliers, distributors and business entities. Call YCCA for information on hiring a contractor at 778-0040. Submit questions to ycca@cableone.net or through www.ycca.org.