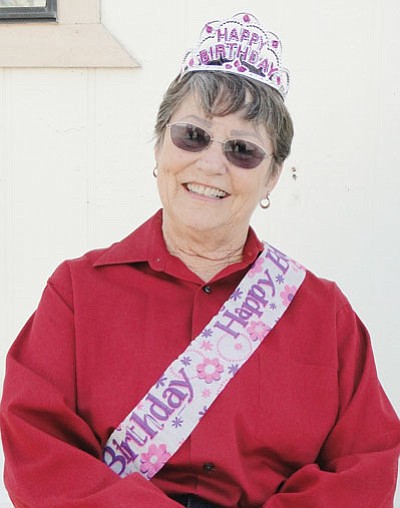 Originally Published: February 6, 2013 10:16 a.m.
The assembled guests impatiently awaited the arrival of Flo Lottes for her surprise "Significant Birthday Party." She was totally surprised to see so many people. It was a special party when she looked around and saw some of her children from out of town, although a couple were missing since they were just too far away.
The food was plentiful and excellent, and the cake showed a picture of Flo on top. The table was loaded with gifts and cards. Flo is a well-known volunteer in the area and a great supporter of the activities at the Community Center.
Her popularity was visible with the number of well-wishers at her party.