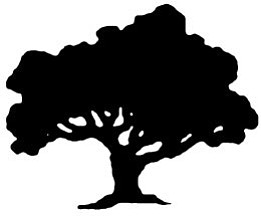 Originally Published: February 2, 2013 9:58 p.m.
If you are challenged by hearing loss, you might want to take advantage of a free local course. Host organizations People Who Care and the Hearing Loss Association of America-Prescott Chapter bring together the expertise of several other partner agencies to offer "Living Confidently With Hearing Loss," a three-session support program for adults. The free Prescott classes cover the following issues, with Class One beginning Thursday, Feb. 7, from 2 to 4 p.m. at the Prescott Gateway Mall Community Room. Classes will be captioned to enhance participation and discussion.
"This course is important, because getting hearing aids is not enough by itself to address all the impacts of hearing loss," said Jack Clevenger, course organizer and one who has lived his life with hearing loss. "This class will cover the psychological, educational, economical, and emotional aspects of hearing loss. In addition, it will give information on resources, support services, and assistive technology available for people with hearing loss."
Class One: "Hearing Loss Causes and Overview of Treatment Options," led by Tammy Haydon, hearing aid dispenser, and Rockey Krumbholtz, audiologist, both practicing in Prescott.
Class Two: "Communication Strategies, Assistive Listening Devices, and Testimonials," led by Jack Clevenger, leader of the Hearing Loss Association of America-Prescott Chapter, and Tammy Haydon.
Class Three: "Dealing with Hearing Loss: Emotional Impacts and Challenges," led by Liz Booth, board member of the Arizona Commission for the Deaf and Hard of Hearing.
While the program is free, registration is required. Space is limited. So, call People Who Care at 445-2480.
More than 17 percent of all Americans report that they have hearing loss, defined as difficulty hearing normal conversation. According to Clevenger, hearing loss affects more than 5,100 of Prescott-area residents age 50 and older. Hearing loss can have a profound impact on an individual's emotional, economical, physical and social well-being as well as the family members, friends and work associates.
More like this story