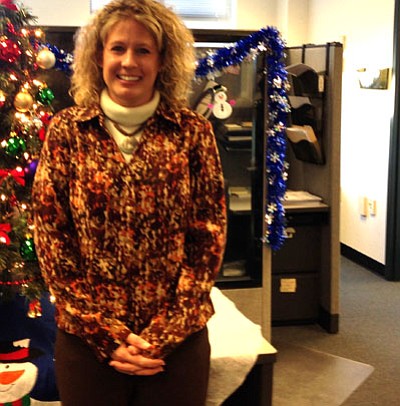 Originally Published: December 16, 2013 6 a.m.
YAVAPAI COUNTY - The Yavapai County Board of Supervisors has approved the hiring of a new county Human Resources and Risk Management director.
Supervisors approved, 5-0, to promote current county Assistant Human Resources director, Wendy Ross, to the head position during the Board's Dec. 2 meeting.
Ross will be taking over for former director Alan Vigneron, who resigned from the position on Nov. 1. Ross has worked with the county for 11 years.
According to county Administrator Phil Bourdon, Ross' annual salary will be $89,961.
The county has not determined if they plan to fill the now vacant assistant director position.
"Ms. Ross will need to evaluate the needs of the Human Resource Department and then decide how she will recommend proceeding with the assistant director position," Bourdon wrote in an email. "If the current vacancy rate is under 10 percent in the department, she will need to ask the Board of Supervisors for approval of a hiring exception."
Follow Tamara Sone on Twitter @PDCtsone