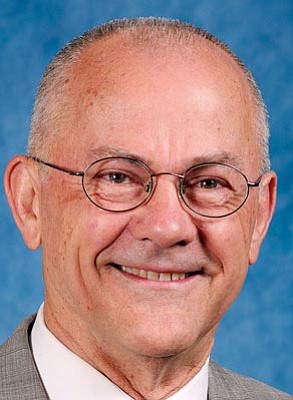 Originally Published: April 27, 2013 9:57 p.m.
The board of trustees of Aviation Accreditation Board International recently selected as its president Gary Northam, dean of the College of Aviation at the Prescott campus of Embry-Riddle Aeronautical University.
His term begins in the fall with the board, which is the accrediting body for aviation programs at colleges and universities in the United States and abroad.
Northam joined Embry-Riddle in 2005 as a professor and chairman of the Safety Science Department, and was named dean of the aviation college in 2010.
He previously chaired the Technologies Department at Palo Alto College in San Antonio, Texas, and chaired the Department of Aviation Sciences at Parks College of Engineering and Aviation in St. Louis.
He earned a bachelor's degree and master's degree in religion and a doctorate in adult education. He also achieved FAA commercial, single-engine and multi-engine, CFI-instrument and ground instructor advanced and instrument ratings.
Northam also is on the editorial board of Collegiate Aviation Review.