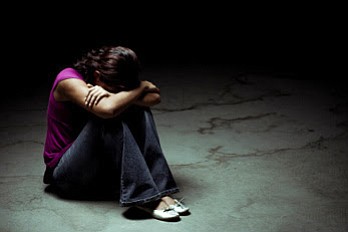 Originally Published: September 21, 2012 1:35 p.m.
When you hear about a teen that decided to end their life it really catches you off guard. We have all been teens before and it is a hard time but to end your life is so final.
The issues of bullying, trying to "fit" in, and too many more to name really take a toll on teens. As parents and adults we need to be aware about what is happening in our schools, homes, and also be aware of your teens friends and behaviors.
It may be hard for your teen to talk to you as a parent about things that bother them and if this is the case make sure they know another adult friend who they can confide in.
Open communication is key. You may not always like what you hear but the issues children talk about are important to them. I asked my teen if she knew of any of her friends who have thought about suicide. I was not surprised but unaware when she told me she did know of a couple.
One of the main reasons, she said, was that they felt like their parents did not care about them. Another reason was trying to fit in, and when that wasn't working they were bullied.
The term bullying is referred to a lot lately and I wonder if teens know the definition - maybe they are a bully and don't know or maybe they have been bullied and don't know.
It may sound simple but really talking to your teen is the best way to find things out. I know sometimes that might not be too easy since they sometimes are not so approachable, but they really need to know they are loved daily. It is our responsibility as parents and community mentors to make sure our children know where they can go and who they can talk to if the need arises.
I trust my child completely and there is such a thing as privacy. I will tell you that I know her friends, I know her passwords and will look at her Facebook page. I believe this is called knowledge. I let my teen know she is trusted and I just am concerned about her friends and what is being said and how it is handled. I am her parent and need to know. A suicide affects the whole family and their friends forever. We need to band together as a community and make sure our children will someday become adults and become the future.
If you see a teen today, give them a compliment or merely just say, "hi." You never know what a difference you can make.