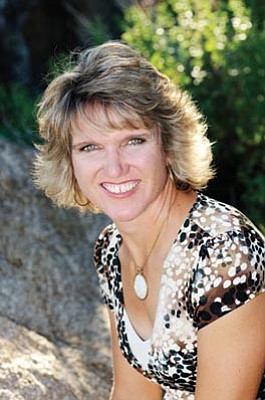 Originally Published: October 23, 2012 9:58 p.m.
I am prepared to answer the question that is on the minds of many: Which grocery store has the best everyday prices WITHOUT using coupons? The answer is eye-opening, but my calculations gave me much more than just an answer. They gave me some proof I have been looking for.
I have encouraged shoppers for years, "Buy because it is on sale, not because you are out of it." Now I have the data to support my advice.
I visited Fry's, Albert-sons and Safeway in Prescott Valley once a week for four weeks and checked prices. My initial goal was to find out which store has the best overall everyday prices. I selected 11 products that are common items in many of our grocery carts. I did not watch for sales, nor did I record special "Friday Only" sale day prices, and I did not record any coupon discounts. The 11 items that I checked prices on were: butter (one pound, generic), Coke and Pepsi (12-pack cans), bottled water (24-pack), Top Ramen (individual pack and six-pack), shredded cheese (8 ounces), eggs (one dozen), cornflakes (18 ounces, generic), boneless skinless chicken breast (one pound), and milk (one gallon).
Now to answer the question, which grocery store had the lowest cumulative total over four weeks? Drum roll, please ... Fry's: $99.98, Albertson's: $101.44, and Safeway: $107.53. These numbers were interesting, but not as interesting as the second part of my experiment.
My second objective was to find out what I would spend if I went to the store that had the lowest price on each product, and bought it there. I love this answer. If I had selected the best price for each of the same 11 items, the total would have been only $73.16. That is over $26 in savings!
That's the proof that I have needed to support my strategy:
"Buy because it is on sale, not because you are out of it."
I admit that it may not seem practical to shop at three different stores each week. Luckily, that isn't necessary; it is possible to make the strategy of shopping the sales work and experience significant savings a different way. Money, as well as time, can be saved by purchasing more than normal when a product is on sale.
For example, using the list of 11 products from my research, I may visit one store to purchase six pounds of butter and 10 pounds of cheese one week. The next week, I may visit a different store to buy seven boxes of cornflakes and three cases of water. The idea is to stock up when an item is on sale so that it carries me through until the item comes on sale again. My research showed that for our basic list of products this shopping strategy would have saved me over 26 percent.
I also calculated which store had the lowest price on each of the 11 products. Albertsons and Fry's tied, with each scoring the lowest price for an item 20 different times. Safeway had the lowest price on an item only four times.
There is a certain high you feel when you look at the bottom of your grocery receipt and see that you saved 50 percent or more. Although I need to give a warning, sales make it easy to overspend. It is important to stick to the overall monthly budget. Some weeks have better sales than others, but the final monthly budget needs to be reckoned with. It is amazing to see how much more the budget will produce when items are purchased only when they are on sale! (Combine coupons with sale prices and it gets even better!)
Shopping the sales is the key to winning at the grocery store. Trust me, shopping can be fun!
Don't miss next week's article, when I will tell you how Walmart compares.
Kara Rozendaal, a financial planner, wife, and homeschool mother of three has lived in Prescott Valley for 15 years. Learn more about her classes and ways to save money at www.PracticalSaver.com.
More like this story