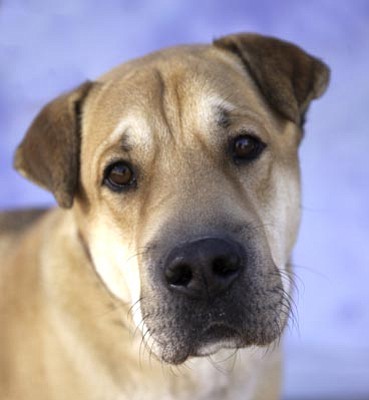 Originally Published: November 20, 2012 10 p.m.
It's that time of year when we consider our blessings and express our gratitude. I'm thankful to be part of an organization governed by a compassionate board, staffed by committed employees, served by dedicated volunteers, and supported by a kind and caring community.
We are grateful for an astounding 87 percent decrease in pet euthanasia and an amazing live release rate of 95 percent since embracing our "no-kill" ethic in July of 2010. The Yavapai Humane Society could never have accomplished this without the support of each and every one of you!
Your support helps the Yavapai Humane Society fulfill its mission to promote and protect the health, safety and welfare of thousands of lost, homeless, sick, injured, abused and neglected animals every year. Our shared commitment to this mission has made western and central Yavapai County the third safest region for pets in the United States! Thanks to you, we are transforming our community into a model humane society.
Special YHS Holiday Reminders:
The YHS Thrift Shop is having a 50 percent off everything Black Friday and Small Business Saturday Sale from 10 a.m. to 4 p.m. The YHS Thrift Shop is located at 1046 Willow Creek Road in the Safe-way Shopping Center. This is a great opportunity to get all your Christmas shopping done.
The YHS Spay/Neuter & Wellness Clinic recently received a $10,000 gift specifically designated to provide free spay/neuters to the pets of active and retired military members. For more information or to schedule an appointment for your pet, call 771-0547 or visit www.yavapaihumane.org/clinic.
Home for the Holidays: As tempting as it might seem to give a pet as a gift, YHS is reminding you that this seldom works out well. Instead, put a YHS Pet Adoption Gift Certificate under the tree. This will give everyone involved the chance to make a well informed pet adoption selection. Gift Certificates come with a cute stuffed dog or cat toy and include a collar and leash for dogs and a Kitten Kaboodle starter kit for cats. YHS will be open Dec. 26 for Gift Certificate redemptions!
Jeep Raffle: You can win a fully restored 1971 Jeep CJ5 that was generously donated by animal lovers Pat and Nancy O'Brien, the proprietors of Hooligan's Pub on Whiskey Row in Prescott. Raffle tickets are 1 for $10 or 6 for $50. Only 4,000 tickets will be sold, and over 2,000 have been sold already - so don't wait another moment to get yours. The drawing will be at 6:30 p.m. on Friday, Dec. 28 during Yappy Hour at Whisker's Barkery located at 225 West Gurley Street in Prescott.
2013 YHS Calendar is now available and features the dogs and cats of local animal lovers. This beautiful full-sized wall calendar is only $10.
All proceeds from the raffle and calendar benefit YHS homeless pets. Visit www.yavapaihumane.org to buy on-line or call 445-2666 for more information and to find local sales locations.
How you can help: As the end of 2012 approaches your help is still needed. Please remember the Yavapai Humane Society with a tax deductible gift so you can help us continue to make a difference in 2013. Consider too making the Yavapai Humane Society a beneficiary in your planned giving and make your love of animals a part of your lasting legacy.
On behalf of the Yavapai Humane Society, have a very happy Thanksgiving, a blessed Holiday Season and a very prosperous New Year!
Ed Boks is the executive director of the Yavapai Humane Society. He can be reached at eboks@yavapaihumane.org or by calling 445-2666, ext. 21.