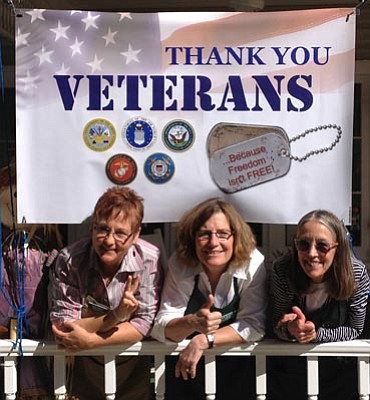 Originally Published: November 4, 2012 9:59 p.m.
Prescott Pines Inn Bed & Breakfast will join hundreds of inns and B&Bs throughout the U.S. and Canada in honoring active and retired veterans with free rooms on Sunday, Nov. 11, in recognition of Veteran's Day. Prescott Pines Inn is one of only four Arizona inns participating in this year's campaign, and offered six premium rooms, which were quickly booked by appreciative, well deserving veterans.
The B&Bs for Vets program started in 2008 and last year more than 900 inns in the USA and Canada participated. This is the third consecutive year Prescott Pines Inn has participated.
Prescott Pines Inn is an 11-room bed and breakfast inn located at 901 White Spar Road in Prescott. More information can be obtained at their website www.prescottpinesinn.com. For more information about the B&Bs for Vets program and participating inns nationwide, go to www.betterwaytostay.com/current-promotions/bbs-for-vets.