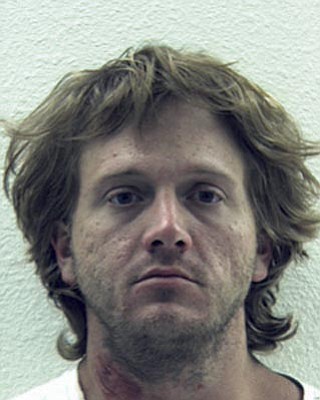 Originally Published: May 2, 2012 10 p.m.
Two Yavapai County Sheriff's Office deputies responding to a call Wednesday morning at a home in Bagdad acted quickly after they heard several shots fired from the home toward their patrol vehicles.
At 8:30 a.m., deputies arrived near a home in the 100 block of Rincon Drive after the father of Colt White, 29, asked them to counsel his son about some behavioral issues. The father said that White did not have permission to be at the home.
After hearing the shots, the deputies retrieved rifles from their vehicles, sought cover, and ordered the suspect to exit the home unarmed. No shots were fired by the deputies, YCSO spokesman Dwight D'Evelyn said.
White complied within a few minutes and was taken into custody.
"For reasons unknown at this time, the suspect decided not to engage them further," D'Evelyn said. "It is estimated the suspect fired at least four rounds, striking both patrol vehicles at least once."
Deputies learned the suspect allegedly forced entry into the father's bedroom to get the scope-mounted hunting rifle he allegedly used to shoot at them.
Sheriff Scott Mascher expressed his appreciation for the actions of both deputies in a time of grave danger. Their response to the ambush was immediate, focused, and likely a factor in the suspect's surrender, D'Evelyn said.
Preliminary charges include conduct causing grave risk, assault on a law enforcement officer and criminal damage.
Bond has not yet been set.
More like this story